Zika virus, a terror for health care professionals in present time may be prevented. India may claim for the first protein based vaccine for Zika virus soon.

Yes, it has been confirmed by the director of Bharat biotech that preclinical trials are undergoing since 2015 and soon they can claim for the first ever global patent of Zika virus vaccine.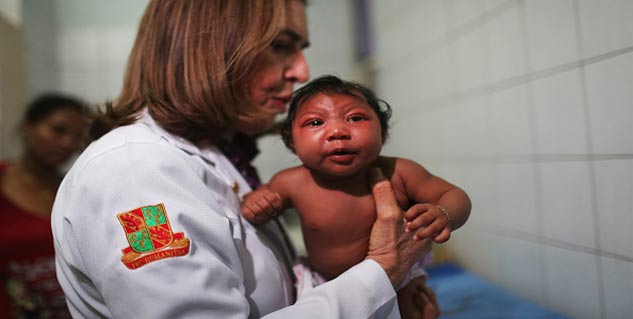 Bharat biotech, the leading manufacturer of kits for bio therapeutic and genetic analysis is developing the idea of vaccine development in 2 categories.The one protein based vaccine also known as killed or inactivated vaccine is under development.
The methodology was developed earlier a year ago.The epidemic condition in Brazil and alarming situation for possible outbreaks in other regions pushed the scientists to accelerate the process of vaccine development.
The alarming terror from Aedes genus mosquitoes has caused several births with microcephaly. So WHO is concerned about more births of infants with small head which could lead to severe outcomes in near future.
Read more Health News.
Image source: Getty
Source: indiatimes.com