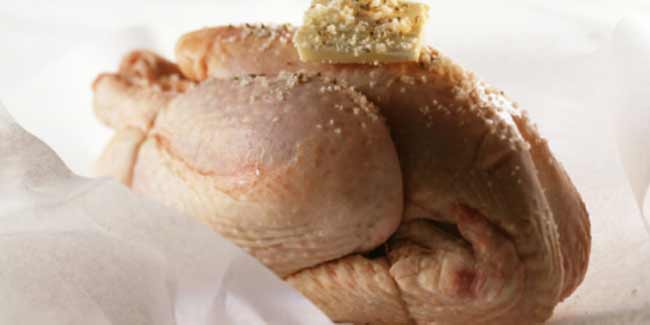 Before you put that sumptuous looking piece of chicken into your mouth, read this. Your chicken could be laced with drugs capable of causing antibiotic resistance.
Drumsticks, butter chicken, fried chicken or chicken patty filled inside two buttery buns; chicken in any form feels like heaven for a non-vegetarian food lover. But before you drool over the piece of baked chicken lying in the refrigerator, here is some cruel but useful information.

In a recent study, American researchers raised concern over rising consumption of antibiotic-laced chicken. The researchers predicted that by 2030, as much 4,743 tonnes of chicken reared on strong doses of antibiotics will be consumed by Indians.
According to the study published in the journal Proceedings of the National Academy of Sciences, consumption of laced chicken was 2,066 tonnes in 2010.

The predicted potential consumption by 2030 is expected to make India the fourth largest consumer of antibiotic-laced chicken, while China leads on the top.
The study
As much as 40 percent of the antibiotic residue was found in chicken samples sourced from Delhi and NCR for this study, which was conducted last year by the Center for Science and Environment.
Why are antibiotics used?
The use of antibiotics is primarily done on animals raised commercially. The antibiotics, both veterinary and those meant for humans, are fed to keep the animals away from diseases and to boost their growth. However, when these animals are consumed, the antibiotic residue in their bodies enters the human bodies and eventually results in development of antibiotic resistance.
India and rest of the world
There are many countries such as South Korea and members of European Union that have stringent laws banning use of antibiotics for sub-therapeutic purposes on animals. Unfortunately, India is yet to frame a law to curb use of antibiotics in livestock farming.
What do statistics say?
Statistics are worrisome according to the consumer rights activists. If WHO reports are to be believed then as many as 58,000 children have died in India in 2013 due to antibiotic resistance and it is expected to cause death of 20 lakh Indians by 2050.
In defense
Despite the alarming condition, there are few farmers and representatives of the poultry industry who defend use of antibiotics. According to these poultry farmers, intensive farming conditions in India compel them to raise birds in very close areas, giving birth to infections, resulting in necessary usage of antibiotics.
Image Source: Getty