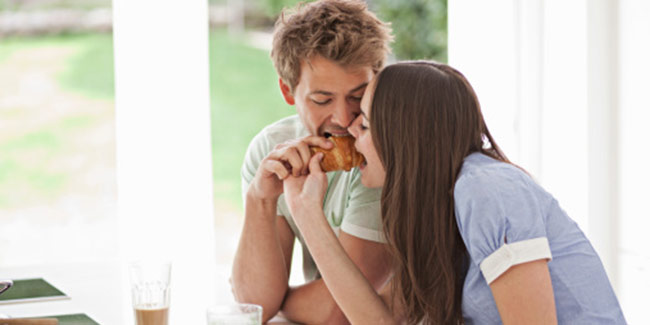 Love will make you fat, it will make you happy, it will make you gain weight and you will not regret it.
I used to be the leanest (thinnest) of all, yes, I was the friend in my circle that ate a lot and did not gain a pound. I did try to gain weight but everything failed. No, I was and I am fit as a fiddle, I have no disease. I just never gained any weight. I had that perfect waistline, I made many girls envious of my figure but then I met him. I met my soul mate. I had heard people saying that things change when you meet the one but they never said anything about gaining pounds.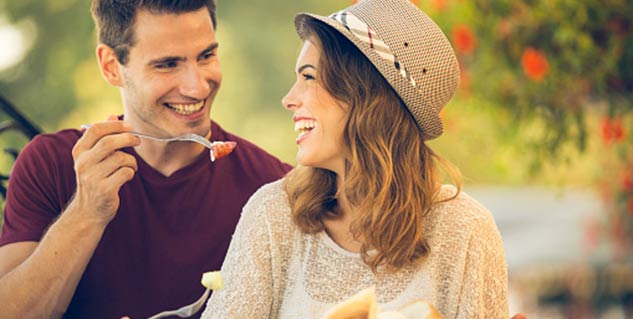 Meeting him was unexpected. He certainly was different from all those that I dated till date. We had a connection, a soul connection. The way we looked at each other, the way we laughed together, the way we held hands, the kind of time I spent with him was so different, so-not-normal and most of all great.
And then I started putting on weight…
No, I'm not joking. I weighed 45 kg and in just a couple of months I was 50 kg and I'm still putting on weight. I suddenly was not that lean. I started showing curves (flabs); my clothes did not fit me anymore.
So, yes, I realized that when you meet the one, you put on weight. Why?
With him eating was more fun
Yes, a family size double size pizza did not seem like a big deal now. Our endless talks now had pizzas, Chinese foods and whatnot. We ate, we talked, we laughed and I did not even realize, all that food made me gain weight and I did not even regret.
No motivation whatsoever
No matter how I looked, I was perfect to him, so this thought was enough for me to quit workout once and for all. I no more went on morning walks; gym time was now his'. No more exercise was needed. My flabs now made me look cute for someone.
He made me happy
My stress and anxiety and other reasons that kept me from gaining weight were no more there. He made me happy and fat. Yes, no more I cared about people, situations and as a matter of fact, I cared about nothing, not anymore.
Love will make you fat, it will make you happy, it will make you gain weight and you will not regret it. And, I'm still with him, gaining more and more pounds per day.
Image: Getty
For more, go to Sex & Relationships.