Scientists have found that the steadily increasing symptoms of depression in older age could be a possible sign of dementia.WHO also report that about 6-8% of people above 60 years of age experience dementia.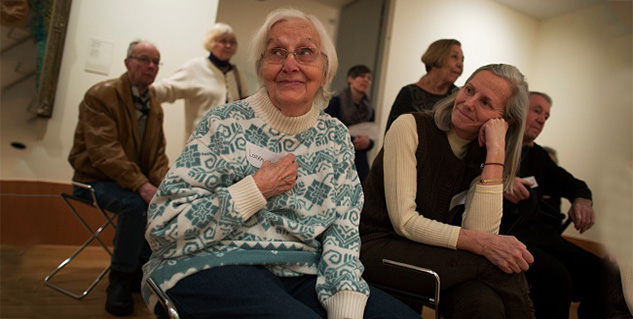 Another type of depression which develops due to adverse conditions is not linked to dementia.This new study also reveals the difference between these two types of depression.
Doctors have previously noted a high correlation between depression and dementia in patients, though the nature of the relationship is not known.
The study was conducted among 3,000 adults aged around 55 with symptoms of depression in Erasmus University Medical Center, Rotterdam.It was found that one out of five people developed dementia over time.
The term dementia is used to explain the combination of symptoms which include memory loss and difficulties with thinking, problem -solving or language. Dementia is caused when the brain is damaged by diseases, such as Alzheimer's or a series of strokes.
It was found that increasing depressive symptoms are on the starting end of a dementia continuum in older adults.Depression varies greatly from one person to another. Some experience depressive symptoms only briefly, others have remitting and relapsing depression and some people have chronic depression and are depressed all the time.The onset of dementia depends on several factors like emotional resilience and the support available to a patient.
Image Source : Getty
Read More : Health News