10 March is World Kidney Day and the occasion is yet another opportunity to remind all of us to take preventive steps and follow simple healthy lifestyle guidelines to keep our kidneys healthy.
Dr Sanjeev Gulati is Director, Nephrology at Fortis Flt. Lt. Rajan Dhall Hospital, Vasant Kunj, New Delhi. He was previously Additional Professor in Nephrology at Sanjay Gandhi Post Graduate Institute of Medical Sciences, Lucknow and Associate Professor in Pediatric Nephrology at McMaster University, Hamilton, Canada.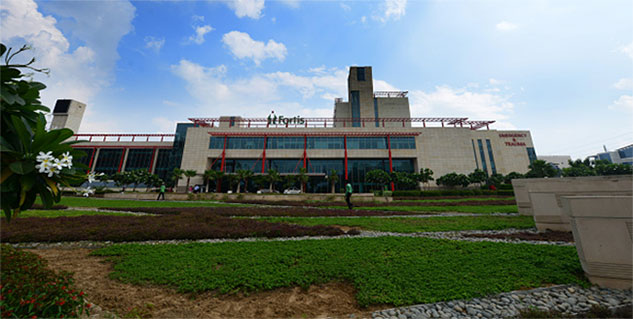 He has special expertise in managing kidney transplants and children with renal diseases and has experience at leading hospitals in UK, Australia and Canada. He has also received several awards for original contributions to the field of kidney diseases.
10 March is World Kidney Day and the occasion is yet another opportunity to remind all of us to take preventive steps and follow simple healthy lifestyle guidelines to keep our kidneys healthy.
Since this year's theme is kidney diseases and children, it is essential to increase public awareness, especially among schools, teachers and parents to adopt early, healthy lifestyles to keep kidney diseases at bay.
Exercising regularly

Like healthy eating habits, regular exercise and physical activity can prevent obesity and high blood pressure which are risk factors for kidney damage.
People must make sure they do their warm ups and cool downs and adopt an exercise regime suitable for their fitness levels, lifestyles and age.
Overexerting oneself when one is not fit and healthy can put a strain on kidneys, and sometimes even cause excessive breakdown of muscle tissue.
Managing blood sugar levels
Around 50% of people who have diabetes develop kidney problems. It is important for people with diabetes to have regular kidney function tests.
Early detection is key to reduce or even prevent kidney damage arising out of diabetes so its is best to keep blood sugar levels under check with the help of doctors or regular exercise and healthy diet.
Keeping blood pressure at optimum levels
The normal blood pressure level is for any person is approx. 120/80. Higher levels upwards of 140/90 need periodic medical advice and regular monitoring.
High blood pressure can lead to a stroke or heart attack, but few people are aware that it is also the most common cause of kidney damage.
Keeping fit helps to reduce blood pressure and the risk of developing chronic kidney disease.
Eating healthy and keeping weight under control

This is a key factor in preventing diabetes, CVDs and other ailments associated with kidney disease.
Reducing salt intake and restricting it to 5-6 grams of salt per day, which is just a teaspoon is beneficial. In general, it is good to limit the amount of processed and restaurant food and not add salt to food. Home cooked food with clean and fresh ingredients are best.
Maintaining a healthy fluid intake, drinking enough water

Everyone should drink at least 4-6 glasses of water per day
Hydrating ourselves with enough fluids enables kidneys to evacuate sodium, urea and toxins from the body and, thereby, develop, a "lower risk" of developing chronic kidney disease, as per research findings globally.
People who have already had a kidney stone are advised to drink 2 to 3 litres of water daily to lessen the risk of forming new stones.
Avoiding smoking

Smoking is bad for health in general.

It also reduces blood flow to the kidneys impairing their ability to function properly. Smoking also causes cancer, and among smokers, the risk of kidney cancer goes up by about 50 percent.

Avoiding self-medication and over-the-counter pills
Certain common anti-inflammatory drugs such as ibuprofen and naproxen cause kidney diseases if consumed on a regular basis. These should be taken sparingly only and those with long-term ailments such as chronic pain, arthritis or back pain, should consult their doctor to avoid putting their kidneys to risk.
Annual check-ups necessary for those above 40
People with diabetes or high blood pressure are at risk for kidney disease, so doctors should recommend regular kidney function tests as part of routine care for them.
In general an overall health check-up is good for all those above 40 years of age.
Image Source:Getty
Read More Press Release