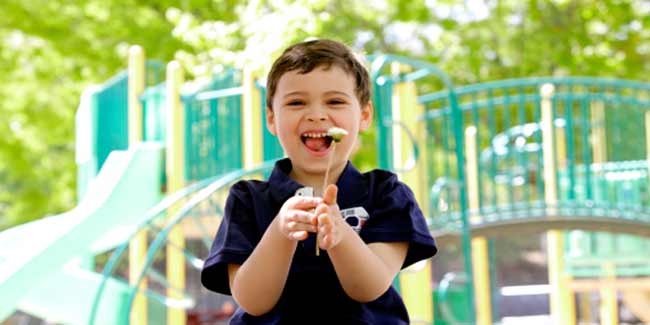 On this World Autism Awareness Day, educate the community, promote support and understanding for autistic people. Know the scenario and how we can intervene.
On April 2 every year, autism organizations around the world celebrate Autism Awareness Day with unique fundraising and awareness-raising events. Why? Because it is utterly needed!

The Centers for Disease Control and Prevention (CDC) has released new data on the prevalence of autism in the United States. This surveillance study identified 1 in 68 children (1 in 42 boys and 1 in 189 girls) as having autism spectrum disorder (ASD).

To you it may just sound like numbers, but behind each of this number is a human living with autism. It is a pressing public health crisis that needs to be prioritized at global level.
What is Autism or Autism Spectrum Disorder?
Both the terms are generally used to define a group of complex disorders of brain development. These disorders are characterized, in varying degrees, by difficulties in social interaction, verbal and nonverbal communication and repetitive behaviors.

However, every child on the autism spectrum has problems, at least to some degree, in the following three areas:
Communicating verbally and non-verbally
Relating to others and the world around them
Thinking and behaving flexibly
What Causes Autism?
Nobody knows what causes autism, a condition that varies so widely in severity that some people on the spectrum achieve enviable fame and success while others require lifelong assistance due to severe problems with communication, cognition, and behavior. Scientists have found countless clues, but so far they don't quite add up. The genetics is complicated. The neuroscience is conflicted.

However, a new study adds an intriguing, unexpected, and sure-to-be controversial finding to the mix: It suggests the brains of children with autism contain small patches where the normally ordered arrangement of neurons in the cerebral cortex is disrupted. But this still needs to be studied more.
Can Autism be Treated?
Each child or adult with autism is unique and, so, each autism intervention plan should be tailored to address specific needs. Intervention can involve behavioral treatments, medicines or both. Many persons with autism have additional medical conditions such as sleep disturbance, seizures and gastrointestinal (GI) distress. Addressing these conditions can improve attention, learning and related behaviors.

A growing body of research suggests that a woman can reduce her risk of having a child with autism by taking prenatal vitamins containing folic acid and/or eating a diet rich in folic acid (at least 600 mcg a day) during the months before and after conception.


What is the "Best Outcome" for Autism?
Growing evidence suggests that a small minority of persons with autism progress to the point where they no longer meet the criteria for a diagnosis of autism spectrum disorder (ASD).

Children diagnosed with autism who reach "best outcome" status have scored within normal ranges on tests for IQ, language, adaptive functioning, school placement and personality, but still have mild symptoms on some personality and diagnostic tests.
What is it Like to be "On the Spectrum"?
About 40 percent of autistics have average to above average intellectual abilities. Indeed, many persons on the spectrum take deserved pride in their distinctive abilities and "atypical" ways of viewing the world. Others with autism have significant disability and are unable to live independently. About 25 percent of individuals with ASD are nonverbal but can learn to communicate using other means.
What is Autism in India "like"?
While the disorder is not rare, most people with autism in India have not been diagnosed and -- more critically do not receive the services they need. This problem occurs in many countries, but is especially true in India where there is a tremendous lack of awareness and misunderstanding about autism among the medical professionals, who may either misdiagnose or under diagnose the condition.



The Bottom Line
Typically, different interventions and supports become appropriate as a child develops and acquires social and learning skills.

Everyone in this world deserves the opportunity to work productively, develop meaningful and fulfilling relationships and enjoy life. With better interventions and supports available, those affected by autism are having better outcomes in all spheres of life.

References taken from: Autism Speaks.
Image Courtesy: Getty Images

Read more articles on Understand Autism.