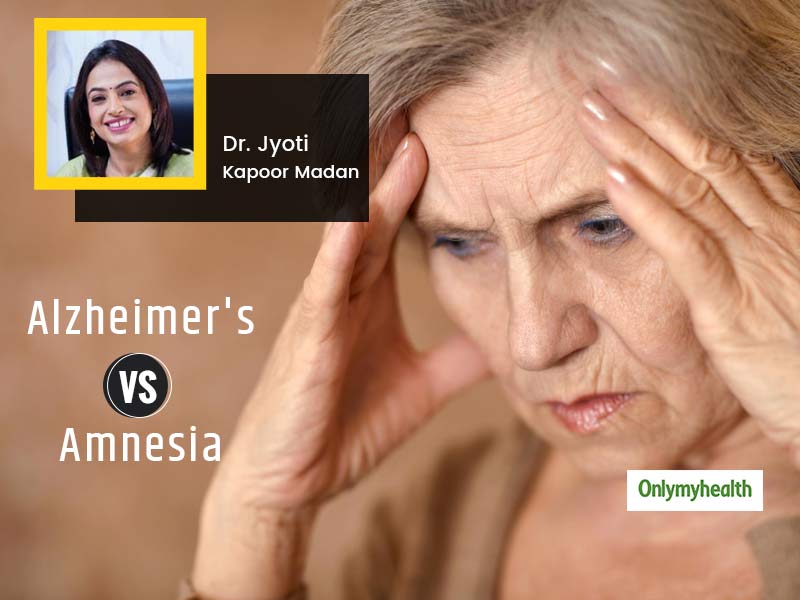 World Alzheimer's Day 2020: Alzheimer's and amnesia are two different mental health conditions. Understand the difference here.
A lot of people are either unaware or confused between different mental health problems like dementia, Alzheimer's, Parkinson's disease, amnesia, etc. They are interlinked to each other but quite different in terms of causes, risk factors, treatment, etc. This World Alzheimer's Day 2020, we contacted Dr. Jyoti Kapoor Madan, Senior Consultant, Psychiatry and Psychotherapy in Gurugram to understand the difference between Alzheimer's and Amnesia. Read ahead to know.
A Brief About Alzheimer's
Dementia is a clinical disease associated with disturbance in memory and thinking sufficient to cause deterioration in personal activities of daily living. The impairment in memory typically affects registration, storage and retrieval of new information causing recent memory problems but in later stages, previously learned and familiar material may also be lost. Dementia results from cerebral degeneration caused by an underlying pathology, Alzheimer's disease being one of them. Did you know Negative thinking increases the risk of Alzheimer's and dementia? Alzheimer's disease is characterized by insidious onset and gradual progression of disturbance of multiple higher cortical functions including memory, thinking, orientation, comprehension, calculations, learning capacity, language and judgment associated with characteristic Neuropathological and Neurochemical features.
About Amnesia - Symptoms and Causes
Amnesia on the other hand is primarily a symptom of loss of memory. The inability to remember events for a period of time is called amnesia which may be caused by brain trauma, illness or effects of alcohol or drugs. In common parlance, forgetfulness often occurs due to our ability to focus or concentrate on events happening around us, leading to inability to recall. That is not a pathology or cortical structure of the brain. Forgetting to pick up a certain item from the grocery store or where one left the car keys are often misconstrued as a disease. Amnesia is also not as dramatic as shown in movies or soap operas where a person loses all consciousness of his or her identity. Often amnesia is retrograde where a person may be unable to recollect events preceding a traumatic event or anterograde where the events following an event are forgotten. In certain psychiatric conditions like dissociative amnesia, the memory of whole periods may be lost temporarily. There are other amnesic phenomena associated with stroke, injury or disease.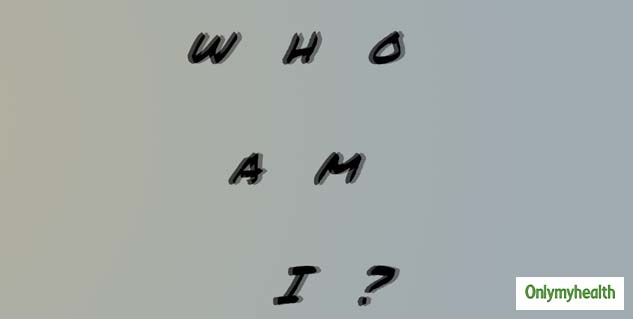 Also Read: Diet For Preventing Alzheimer's, Know From Nutritionist What To Add and Avoid
Amnesia vs. Alzheimer's Disease
Amnesia or dysmnesia is thus one of the symptoms of Alzheimer's Disease but all forms of amnesia are not dementia. In conditions of dementia, impairment of thinking, reasoning and judgement gradually develops over a period of time leading to behavioral issues like reduction in emotional control, agitation, aggression and social disinhibition.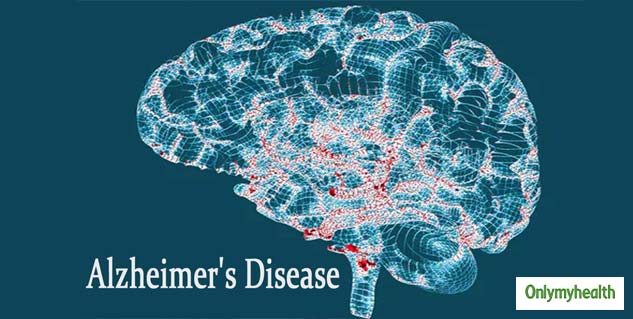 The need of the hour
As the demographics shift in India, the percentage of people above the age of 60 is projected to rise to 1 in 5 by 2050. Although the risk of Alzheimer's Dementia has been lower in the Asian subcontinent compared to industrialized nations, risk of other forms of dementia had been high due to under-diagnosed and under-treated cardiovascular and metabolic conditions. The projections suggest a significant rise in the burden of dementia on the Indian health and socio-economic system as the growth rate declines and more and more people cross the 60-year mark.
Also Read: Do You Feel Dizzy When Standing Up Suddenly? You Are Prone To Getting Dementia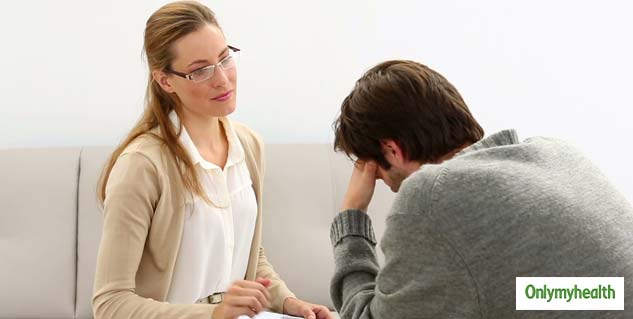 There is a need to increase awareness, screening of susceptible populations and emphasis on prevention because it's an irreversible phenomenon. For primary prevention, modifiable risk factors like cardiovascular risk factors like hypertension, diabetes, hyperlipidemia, obesity and lifestyle risk factors like smoking, alcoholism, unhealthy diet and lack of physical exercise and psychiatric diseases like depression need to be targeted.
Early screening especially with genetic testing for APOE-e4( Alzheimer's gene) can help in identifying and instituting secondary prevention measures like reducing reversible risk factors, enhancing basic health and adding disease-modifying treatments.
We need to brace ourselves for the next epidemic and the only option is to increase awareness and education among people regarding their health.
Read More Articles in Other Diseases