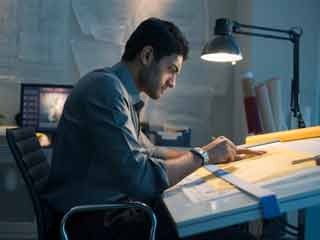 If you work odd hours and frequent shift-changes, your brain pays a price for it. A study has found that long shift hours impact people's cognitive abilities in the long term.
It's not the news that any shift worker wants to hear. Not only is working irregular hours bad for your social life and likely your health, but it has a chronic effect on your ability to think, a new study has found.


The study, looked at the long-term impact on people's cognitive abilities of working at odd hours or with frequently changing shifts.

Researchers in France and the United Kingdom followed employed and retired workers in southern France -- some of whom had never worked shifts, while others had worked them for years -- over the course of a decade.

They found that shift work was associated with impaired cognition, and the impairment was worse in those who had done it for longer.

The impact was particularly marked in those who had worked abnormal hours for more than 10 years -- with a loss in intellectual abilities equivalent to the brain having aged 6.5 years.

The only encouraging finding for shift workers is that the decline can be reversed by a switch to regular hours. The bad news? It takes at least five years, the findings suggest, except for processing speeds.

The researchers, from the University of Swansea and the University of Toulouse, say this is an observational study so no definitive conclusions can be drawn about cause and effect.

However, they suggest that disruption to the body clock could "generate physiological stressors, which may in turn affect the functioning of the brain."

The research was published in the journal Occupational and Environmental Medicine.

Source: CNN
Image: Getty

Read more Health News.