Work related stress in not only causative agent for several diseases, but it may lead to early death also. The high stressed work environment has a negative impact on the mind, causing the change in person's behaviour and thoughts.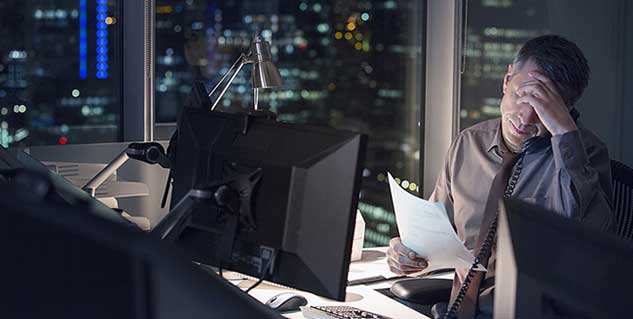 This study was conducted by Indiana University Kelley School of Business, for a period of 7 years including approx. 2,363 individuals. The researchers observed that people dealing with high stressed jobs have little control over the work flow and system. This leads to stressful eating, smoking and indulgence in other unhealthy habits.
On the contrary, people with more flexibility and discretion in their jobs and are able to set their own goals as part of their employment. The observers examined two factors: job demand—the amount of work, time demands, and concentration involved; and job control—the amount of prudence and self-rule.
The jobs with low control and high demand are associated with a 15.4% increase in the likelihood of death compared to low demand jobs. The jobs with high demand and high control are linked to a 34% decline in probability of death compared to low demand jobs.
So avoid the negative health consequences and set your own goals, set own schedules, prioritize decision-making for a healthy and long life.
Image Source: Getty
Read More: Health News