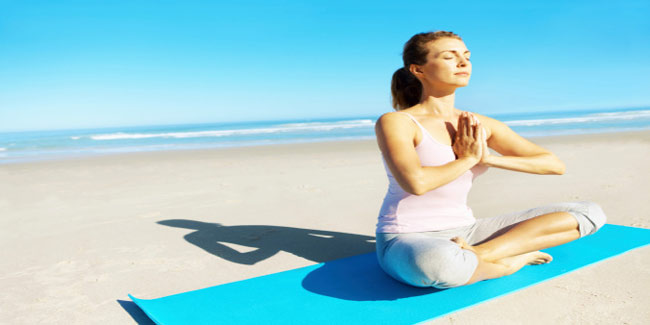 The human mind is full of chaos, there is so much to do that we get very little peace of mind. To keep your mind peaceful it is necessary that you look towards your inner self.

Meditation has been around for thousands of years, it is the art of silencing the mind. The word meditation and medication are derived from the Latin word medicus, meaning to care or to cure. The mind is a human machine which is unstoppable, it works throughout the day, and your brain functions even when you are asleep. The truth is that meditation has a deep impact in your mind and changes your brain, everything you looked at will now have a different meaning. Just by sitting everyday for 15 to 20 minutes to meditate can bring about a massive change in the way your mind functions and the way you look at things. Your personal space, and your relationship with others would seem different, and you can bet that these changes are in fact beneficial for your life and the lives of others who are living around you. Meditation holds your hand and leads you to the gate of compassion, love and peaceful thinking.




Life of Kindness
Every time you have a hard time handling life as it is and put yourself down, you will see a golden gate. Human lives are full of sorrow, heart breaks, and disappointment, and when facing existential questions you will be at your worst. You will see another human suffer; you will find grief in your lying ways and bad behaviour. When you meditate you allow kindness and compassion to deal with these problems. It is very necessary that kindness and compassion be the most important factors ruling your life, only then will you find peace.
Forgetting Stress
As you must already know and probably experience it yourself, stress is prevalent in our lives and drives us to the brink of hopelessness. With your day jobs, and unpaid bills, spouse, parents, medical requirements, and children you are a bundle of stress. Be careful, because such a person can snap at moment and throw things away. By allowing your mind to wander away to a land of calmness you are doing a great favour to your otherwise chaotic life. By breathing in you are allowing your body and soul to calm down.


Letting go of Negativities
It is increasingly difficult for people to accept their negative feelings so easily, and they are more likely to repress them or disown them completely. The problem is that this does not help you in the long run. By denying your negative feelings you are causing shame, depression, anger, anxiety and fear. By meditating you come face to face with your fears and negativities. You will see your worst side and you will know what they are capable of doing. Beneath all of this lies a quieter place and meditation allows you to reach there. Self acceptance is very important dear reader.




Forgiveness and Love
From time to time we tend to come across certain emotions that develop hate. We talk ill of people around us, we see their worst side and recognise them and feel the strongest about it. When you meditate you let go of these hatefulness and you learn to forgive people. When you accept people and learn to forgive them, you will understand the power of love and open your arms for an embrace. It is ignorance which creates separation and anger, and by meditating you become aware and you will begin seeing with your mind.
Becoming Conscious
When you breathe you are at a conscious state of mind. By meditating you are becoming more conscious regarding your surroundings and the people who are around you, the things you see, the world in which you reside. You start breeding a higher level of consciousness and bring about more energy. This will finally lead you to become more courageous and you will become a better person in the process.

You know why we have so much of suffering? It is because human beings have not learnt to let go, when you do not have any ties you cannot possibly have any problems. When you are facing a situation of extreme sorrow, you should turn around and walk away from that melancholy feeling, and then you will realise that nothing can possibly hurt you. Meditation teaches you to grow aware of yourself and your surroundings.

Read more articles on Meditation.