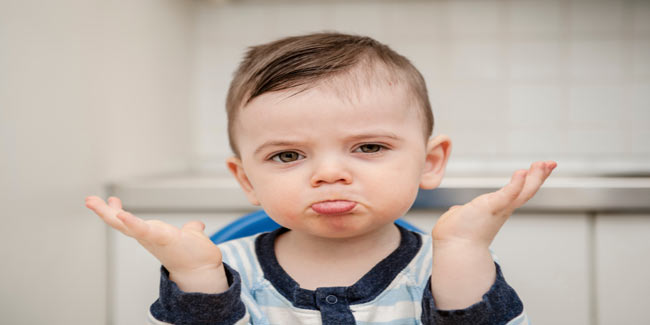 A study says how children need to be talked to directly at home right from birth as this develops their academic IQ and helps them to learn more vocabulary.
Words come out easy from our mouth, but when it comes to a child we opt to talk to them in baby language. We hardly seem to understand that if we talk to our baby in proper language then we make a good investment. This is because the words that your child listens to actually develop his or her character and IQ.

Children tend to learn from the number of words that they come to hear, this proves to be of the most defining factors of what comes in the future in terms of the child's academic IQ. Some children do not speak as many words as other children do and this is because of the different socio economic classes that they come from. While some of them are exposed to more words and phrases others do not. This divide unfortunately is formed in their brains as well and word gap can be seen in the brain. That is why it is no surprise that children who come from high socio economic backgrounds have a larger brain volume area than their poor counterparts. These children from high socio economic backgrounds learn vocabularies much faster which automatically develops their intelligence. Now, that is why we are emphasizing on spoken words.




Study of the Spoken Words
Anne Fernald of Stanford University showed some striking revelations in her study. She has found that the disparity appears well before the child is three years old. She says that even when a child is just 18 months old a toddler can speak only about a dozen words, and those from poor socio economic backgrounds are in fact several months behind from the favoured lot. This further makes us belief that the disparity in spoken words start from birth, therefore making it mandatory for parents to talk to their children directly from the time of their birth.

Dr. Fernald measured how quickly the toddlers process their language by sitting on their mother's laps and by showing the two images, one of a dog and the other a ball. Here a recorded voice informs the child to look at the ball while a camera records his or her reaction. This allowed her to note the moment in which the child's gaze begins to shift towards the correct image. It was found that at 18 months those toddlers who were from better off backgrounds could correctly identify the object in 750 milliseconds, while the ones from the poorer families took 950 milliseconds for the same. This according to Dr. Fernald is a huge difference.

Children from the two social groups by the time they were two had a six month disparity in the language processing skills and vocabulary. Therefore, this suggests that the words that are spoken directly to a child have more advantage than words that are simply heard at home.




The Solution
Many peeople have suggested that the solution to this problem is to develop better primary school facilities for children; preschool programs are good because it develops a child's numeracy, social skills and makes one ready for the real schooling experience. But then again in order to bridge the gap that is mentioned in the Dr. Fernald's study there needs to be better socio economic reforms among the poorer sections of society. Also, considering that Dr. Fernald found how children learn at least a dozen words by the time they are just 18 months, it is safe to say that toddlers need to get educated at home with words and conversations before reaching the real pre schooling experience, by then it is actually gets quite late.

Therefore, most important thing is to converse with children right from birth. Direct conversations with children is the only way in which they will catch the words and learn better vocabulary, this will as the study says improve their future academic prospect and improve their IQ. No amount of matured conversation between adults will help toddlers, and neither will increased television time.

If you are still talking to your child in baby language then stop that now, save it for rare occasions of overwhelming love for your little one. It is very important that you talk to your baby directly and in proper language. The earlier you start, the better it is.

Read more articles on Parenting.