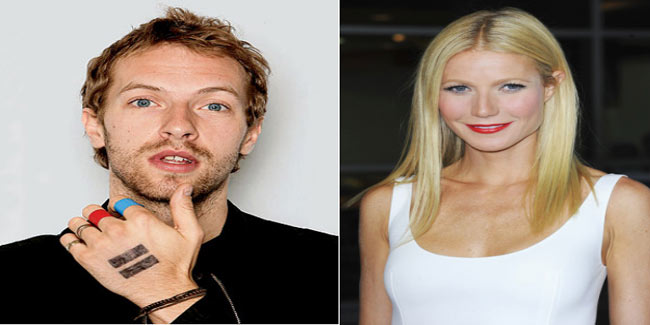 "Conscious Uncoupling", a term used by Gwyneth Paltrow regarding her separation with rock star husband Chris Martin is all the buzz right now. What does it mean?
"Nobody said it was easy, it's such a shame for us to part". These are the words from Coldplay's hit track, The Scientist, sung by the band's front man Chris Martin. Chris Martin's eleven year old marriage to Hollywood actress Gwyneth Paltrow did head to the road of shame when the two of them decided to split. Ironic tragedy we would say and a "conscious uncoupling" according to Ms. Paltrow.

Divorces and break ups are most often not in our hands, they blow out and go to the extremes and before we know, it has ended. We were however not aware of this other kind of divorce, this "conscious uncoupling" that Gwyneth Paltrow talked of regarding her separation with her husband Chris Martin. While most times we separate in a fit of rage, always blaming the other person, and becoming the victim, here is a matured way to end a love story, to untie the knot consciously, with dialogue and understanding, to let go of each other but to remain a family forever.

In Gwyneth Paltrow's words, "we have come to the conclusion that while we love each other very much we will remain separate."

Sounds weird? Let us understand it better.




The Dreadful Divorce
The dreadfulness in divorce lies with the fact that this word sounds ugly, it sounds like a big battle in a courtroom, along with lawyers, alimony, cheap allegations and accusations, and not to forget the shame of getting divorced. A DIVORCEE, that is what you would be, you would be DIVORCED.

What does this word mean? In all honesty to be divorced simply means you have put an end to your marriage, it is means to an end, the end of wedlock. But society has turned it into a war, the war of the sexes, the war between two families, between two people and we know how sordid it can all be. On the other hand uncoupling is a more cultured take, it is a more matured answer to the life threatening question of, "why isn't this working out?", it is just untying the knot that you once tied so dearly. This does not in any way mean that all is over between the two of you. If you have the place in your life then there is always room for the one who you love, it is only unfortunate that your coupling was not going very well.

You see, it is pretty sad that the person you loved once so dearly can be unloved so fast, and hence coupling makes you more of a human that the wretched divorce.


Uncoupling the Couple
Is uncoupling just an easy way to give up? Yes, it could be so, given the fact that there is no excuse for giving up on a marriage, but none the less it could be used as a last resort. In any way it is far better than the idea of a divorce.

So let us say that you get married to your high school sweetheart. It is a fairytale wedding for everyone, girls go "aww", men sigh, "man!" and in short people are all in awe. Ten years go by, twelve years go by, and everything is just like how it was in high school, the two of still are still having a great time, and even have children of your own now. Then on the 12th year something goes wrong, there is no spark, things are turning stale, you are drinking more than before and she is never home. Is it really a good idea to curse each other and finish it at a courtroom after 15 to 16 years of being together? No, we say first give it a try and if things do not work well then uncouple. Look at each other and cry your eyes out, shed tears for the end of your love, shed tears for the one who once was the love of your life, shed tears for the children who are the manifestation of your love. Then let go of the hand that held you for so long, not in a fit of rage, but with reverence. This way you can still be love your children and take part in family affairs, because your family has nothing to do with your separation with your wife.





What Chris Martin and Gwyneth Paltrow have done is something special. While most of us change in life, we do not realise that we are heading to an inevitable break up. They are calling upon themselves that break up before it can get them, for the sake of the most important people in their lives, their children. Our parents lived in a different generation, they made vows to live together and under cruel conditions stuck on to each other for as long as 50, 60 or even 70 years, but for the sake of what? They bartered their lives for the sake of nonsensical conventions laid down by society.

We would like to thank Chris Martin and Gwyneth Paltrow for bringing us closer to something which was never in our consciousness. The art of uncoupling just got better.

Image Courtesy: venusbuzz.com
gettyimages.in

Read more articles on Relationship Advice.