Pregnancy is the most awaited stage in a women's life, and for that matter, quite a critical one. The going to be mother takes a number of precautions, to keep the foetus safe. In fact, in many cases the entire family of the 'going to be mother', the husband, and even the physician, becomes over cautious, to avoid taking even slightest of the chances of an untoward incidence. However, in many cases the precautions are the ones which are normally not required to be taken. This puts an undue pressure on the pregnant mother, of adhering to an overload of instructions, which otherwise could be avoided.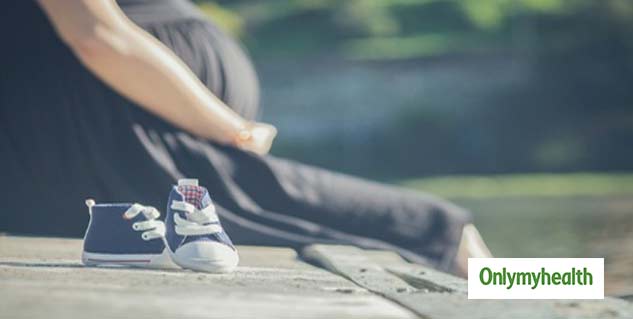 One such useless precaution, which though was not observed earlier, was a complete stoppage on the normal/moderate intake of coffee/tea. What's surprising is that this recommendation comes from not just dieticians, but even doctors and physicians.
Let's bust some myths!
The only reason I ever get is the link with the idea that caffeine may harm the foetus. And when I ask them whether they have chocolates, soft drinks like coke or pepsi, tea etc. during pregnancy, they always answer in affirmation, not knowing the fact that all these contain caffeine.
But even when it comes to coffee as such, there is no study which proves that intake of coffee or caffeine during pregnancy would harm the foetus. Current recommendations for caffeine intake during pregnancy range from 200-300 mg per day from all sources, not just coffee. The majority of the research focuses on the effects of caffeine during pregnancy, not coffee consumption specifically.
Studies over the last decade fail to show convincing evidence for an increase in risk of reproductive complications with moderate caffeine consumption (200-300mg/day from all sources, not simply coffee). What was a bit concerning was the fact that there does not appear to be a blood brain barrier in the foetus for caffeine and there is also no placental barrier to caffeine. So it would be advisable just to reduce the overall intake of caffeine during pregnancy.
Let's see the studies:
1. A 2002 study in the American Journal of Epidemiology, by B. Clausson and team, studied over 950 women in Sweden, where the caffeine consumption on an average is higher. The researchers conducted a population-based, prospective study of the effect of caffeine on birth weight, gestational age, and birth weight standardized for gestational age (birth weight ratio), in which caffeine consumption was self-reported during in-person interviews twice during pregnancy. These results did not support an association between moderate caffeine consumption and reduced birth weight, gestational age, or foetal growth.
2. M.L. Browne from the Bureau of Environmental and Occupational Epidemiology under the New York State Department of Health, published a report in which he searched the epidemiological studies from 1966 to 2004 for the link intake caffeine intake and pregnant women. He concluded that there is no evidence to support a teratogenic effect of caffeine in humans.
(Teratogenic is any agent that can disturb the development of an embryo or foetus. Teratogens can cause birth defects in a child. Teratogens include radiation, maternal infections, chemicals and drugs).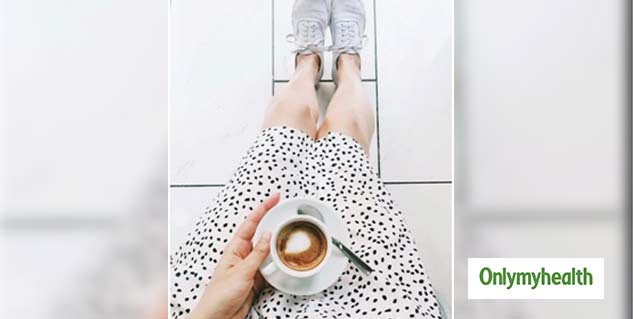 3. A team of Polish researchers, led by M. Jarosz, in the European Journal of Obstetrics & Gynaecology and Reproductive Biology, studied over 500 pregnant women, until birth; and found that over 98% of pregnant women consume < 300 mg of caffeine per day. Pregnant women who smoke and older women, consume more caffeine than non-smokers and younger women. They concluded that There is no association between maternal caffeine intake during pregnancy and the risk of premature birth and the birthweight of the new born.
4. In a 2007 study in the British Medical Journal, B. H. Bech and his team of researchers, recruited app. 1200 Danish pregnant women who consumed at least 3 cups of coffee a day and were less than 20 weeks pregnant (568 women were had caffeinated instant coffee and 629 to decaffeinated instant coffee). These women had no history of a low birthweight baby, preterm delivery, kidney diseases, epilepsy, diabetes, or metabolic disorders. The researchers found that women who drank three cups of coffee or more a day in early pregnancy had no effect on birth weight or length of gestation.
5. Though there are certain studies which give a much higher figure for caffeine intake during pregnancy. For e.g. a 2003 study in the American Journal of Epidemiology, by Michael Bracken and fellow researchers, suggested that, low birth weight in babies was only seen in women consuming caffeine >600mg caffeine/day. Moderate intake of coffee was found to be absolutely safe for pregnant women.
6. Similarly, a 2008 study in the journal Epidemiology, by David Savitz and fellow researchers found that, there is little indication of possible harmful effects of caffeine on miscarriage risk up to 300mg/day.
7. Then there are studies which recommend the intake to be limited to 200-300mg/day. A 2010 meta-analysis by the American College of Obstetricians and Gynaecologists, suggests that, moderate caffeine consumption (less than 200mg/day) does not appear to be a major contributing factor in miscarriage or preterm birth.
8. On the other hand, the April 2013 study in the journal Canadian Family Physician, recommend the upper limit to be 300mg/day.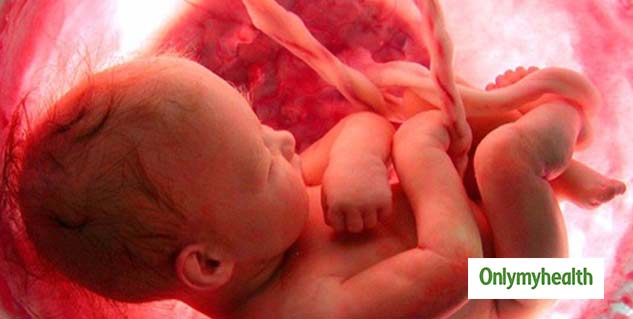 9. A 2010 study in the American Journal of Clinical Nutrition, by a team of researchers from Netherlands, led by R. Bakker, evaluated 7346 pregnant women from early pregnancy onward in the Netherlands (2001-2005). The study showed that caffeine intake of >540mg/day during pregnancy is associated with impaired foetal weight and lengthgrowth.
10. A 2014 meta-analysis, in the European Journal of Epidemiology, by a research team led by Darren Greenwood, suggested that, "Researchers have had difficulty determining whether there is a relationship between caffeine and miscarriage since miscarriage is very common. Most reports suggest that low to moderate consumption of caffeine does not increase the risk for miscarriage. A few studies have shown that there may be an increased risk for miscarriage or foetal death with high caffeine consumption (more than 200-300 mg/day), particularly in combination with smoking or alcohol, or with very high levels of caffeine consumption (more than 800 mg/day) … Caffeine crosses the placenta. Therefore, large amounts of caffeine could affect babies in the same way as it does adults. Some reports have stated that children born to mothers who consumed more than 500mg/day were more likely to have faster heart rates, tremors, increased breathing rate, and spend more time awake in the days following birth."
11. Another 2014 meta-analysis, in the journal BMC Medicine, L. W. Chen and team, assessed 13 studies with over 90,000 participants, and concluded that Higher maternal caffeine intake during pregnancy was associated with a higher risk of delivering low birth weight infants, where each 100-mg/day increment in maternal caffeine intake (about one cup of coffee) was associated with a 13% higher risk for low birth weight.
12. The current guidelines for pregnant women (300 mg/day by the World Health Organization and 200 mg/day by the American College of Obstetricians and Gynaecologists. The European Food Safety Authority (EFSA), also recommends that caffeine intake of up to 200mg/day doesn't cause any harm to the foetus. The researchers concluded: "Although abstaining from smoking and alcohol consumption should be the mainstay of recommendations to lower risk of low birth weight, reducing caffeine intake during pregnancy may represent an additional strategy to optimize foetal growth."
13. A 2015 meta-analysis in the International Journal of Gynaecology and Obstetrics, by a Chinese research team led by Li. J, evaluated 26 studies, and concluded that, suggested that risk of pregnancy loss rose by 19% for every increase in caffeine intake of 150 mg/day and by 8% for every increase in coffee intake of two cups per day. As again the suggested caffeine consumption during pregnancy here is around 2-3 cups of coffee per day.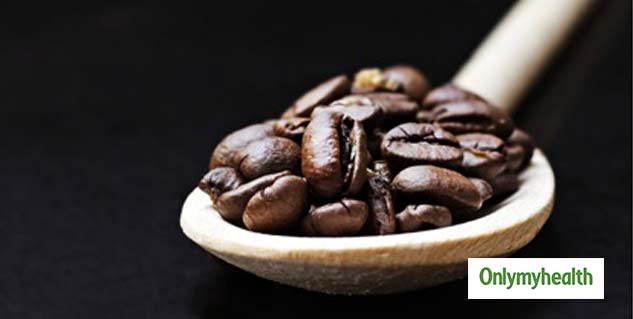 14. Another meta-analysis of over 14 studies in 2015, in the journal Public Health Nutrition, by a team of researchers from Singapore, by a team of researchers L. W. Chen, evaluated over 130,000 subjects, and suggested that, high maternal intake of caffeine (350–699 mg/d) was associated with a 40 % higher risk of pregnancy loss, and a 100 mg/d increment in maternal caffeine intake (~1 cup of coffee) was associated with a 7 % higher risk for pregnancy loss. Also, a very high caffeine intake (≥7 cups of coffee) were associated with a substantially higher risk of pregnancy loss.
15. A 2015 Harvard study, in the journal Plos One, by J. Rhee and fellow researchers, suggest that, Pregnant women have slower caffeine metabolism, with 1.5 to 3.5 times longer half-life needed to eliminate caffeine, compared to non-pregnant woman. Caffeine has been detected in the amniotic fluid, umbilical cord, urine, and plasma of foetuses, which suggests that caffeine is easily transmitted across the placenta. The immaturity of a foetus' liver produces a low level of enzymes necessary for caffeine metabolism, and it leaves neonates at risk of adverse outcomes including low birth weight (LBW). Infant LBW, defined as a birth weight smaller than 2,500g, is a well-established risk factor associated with several adult diseases, such as hypertension and diabetes mellitus, and obesity. This extensive study, evaluated all possible studies till March 2014, on the above topic, and included all sources of caffeine exposure, such as coffee, tea, cocoa/chocolateand soda drinks. The evaluation found a 3.0% increase in the odds of LBW for every 100 mg of caffeine consumed per day during pregnancy.
16. A 2016 study in the journal Obesity, by a research team from Netherlands, examined the associations of maternal caffeine intake during pregnancy with offspring growth patterns, and body fat and insulin levels at school-age. 7,857 mothers and their children were assessed. The researchers found that, compared to children whose mothers consumed <2 cups of caffeine per day during pregnancy (1 cup = 90 mg caffeine), those whose mothers consumed ≥6 cups of caffeine per day tended to have a lower weight at birth, higher weight gain from birth to 6 years and higher body mass index from 6 months to 6 years. Both children whose mothers consumed 4-5.9 and ≥6 cups of caffeine per day during pregnancy tended to have a higher childhood body mass index and total body fat mass.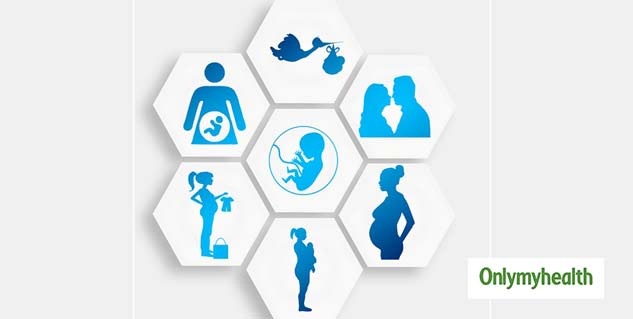 17. Another large scale analysis was a recent 2017 study, in the journal Food and Chemical Toxicology, by a large team of US researchers, led by Daniel Wikoff. The researchers conducted a systematic review of data on potential adverse effects of caffeine published from 2001 to June 2015, in four healthy populations (adults, pregnant women, adolescents, and children). The evidence generally supports that consumption of up to 400 mg caffeine/day in healthy adults is not associated with adverse cardiovascular effects, behavioural effects, reproductive and developmental effects, acute effects, or bone status. Evidence also supports consumption of up to 300 mg caffeine/day in healthy pregnant women as an intake that is generally, not associated with adverse reproductive and developmental effects. Limited data were identified for child and adolescent populations; the available evidence suggests that 2.5 mg caffeine/kg body weight/day remains an appropriate recommendation.
18. Ethiopian researcher MinyahilAlebachewWoldu, in a 2017 study in the Journal of Pregnancy and Child Health, suggests that, consuming more than 300 mg of caffeine per day has been associated with a clinically trivial, and statistically insignificant (less than 1 ounce), reduction in birth weight, compared to women consumed no caffeine during pregnancy. Also, nursing mothers should also drink coffee sparingly and immediately and avoid coffee or caffeinated beverages for at least 4 h prior to breastfeeding to minimize the infant's exposure to caffeine.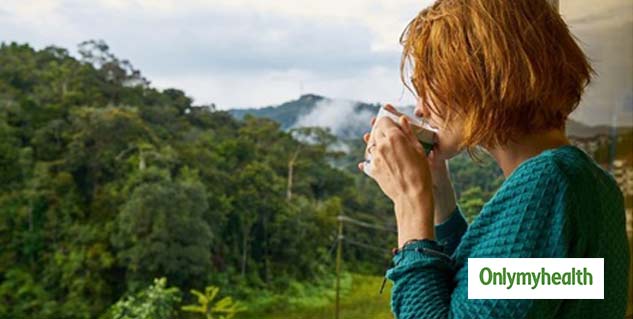 19. The most recent study I found, was the 2018 study, in the journal Nutrients, by a team of Australian researchers led by Amy Peacock, which found that, high caffeine intake pre-pregnancy awareness occurs amongst a significant minority of women, and excess caffeine consumption pre-pregnancy awareness may increase the risk for lower birth weight. We have read above that caffeine is rapidly absorbed in the body, and can cross the blood-brain barrier. The same happens with the foetus, as caffeine crosses its blood-brain barrier and enters the brain. Studies showed that caffeine half-life can increase between first and third trimester, resulting in the increased foetal exposure. Excess caffeine intake has been linked to poorer birth outcomes, including lower birth weight and a greater likelihood of miscarriage and stillbirth. Various organisations have established guidelines recommending caffeine consumption of no more than 200 mg/day (equivalent to approximately two ground coffees) for women who are pregnant. That amount would be obtained from about 1-2 cups of espresso style coffee, 3 cups of instant coffee, 4 cups of medium strength tea, or 4 cups of cocoa or hot chocolate. That's generally a higher limit for a normal person in a day.
Also read: Pregnancy Week 22 - Pregnancy Week by Week Development
Lot of other studies have also found similar results and concluded that there is not enough evidence that moderate or even higher doses of caffeine consumption may pose any harm to pregnant women in any case. So for all to be mothers, please enjoy your daily cup of coffee with the same pleasure as before, but try not to go above 2-3 cups a day. Similar results have been seen in case of nursing mothers. Having 2-3 cups of coffee during lactation period won't pose any complications.
Read more articles on Pregnancy.
For more related articles, download OnlymyHealth app.