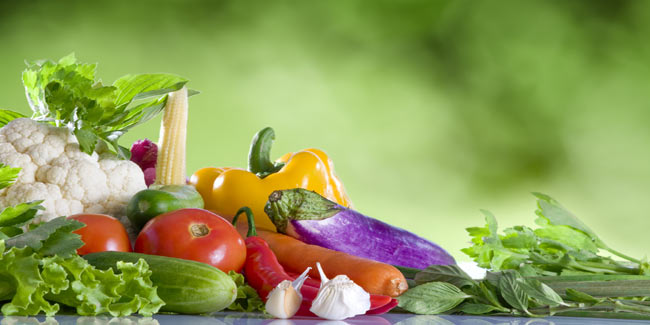 If you are eyeing weight loss, want to eat better, get healthier or all at the same time, all you need to do is to switch to a vegan diet. Here are the reasons why you should consider kicking the meat habit and go vegetarian.
If you are eyeing weight loss, want to eat better, get healthier or all at the same time, all you need to do is to switch to a vegan diet. There are plenty of reasons to go vegetarian; people choose vegetarianism for a variety of reasons. And if you are thinking you can't enjoy a delicious and satisfying meal, you are wrong to think so.
There has been substantial scientific evidence to demonstrate the health and environmental benefits of a plant-based diet over non-vegan or semi-vegan diets. It has been found to reduce the risk for chronic degenerative diseases such as obesity, coronary artery disease, high blood pressure, diabetes and cancer forms including colon, breast, prostate, lung and oesophageal cancer.
Here are the reasons why you should go vegetarian.
To slim down

If you think you weigh more than you should and want to lose the excess fat, a vegan diet can help you do it. A study at the Preventive Medicine Research Institute in Sausalito found that overweight people who followed a low-fat, vegetarian diet lost an average of 24 pounds in the first year and kept off that weight 5 years later.
To energise yourself

Unlike meat-based diets, vegetarian diets don't leave you feeling tired. Besides ensuring that you are keeping the excess fat off, vegan food choices leave you with plenty of energy.
To ward off diseases



Vegan diets are more healthful than meat-based diets in preventing, treating or reversing heart disease and reducing the risk of cancer. Those who follow vegetarianism consume less animal fat and cholesterol, but more fibre and more antioxidant-rich produce to keep you healthy.
To live longer



Switching to a vegan diet can add years to your life. According to the book "The RealAge Diet: Make Yourself Younger with What You Eat," meat eaters have a shorter life span and more disability at the end of their lives as their food choices are more likely to clog their arteries, saptheir energy and slow down their immune system. According to a 30-year study of more than 600 Okinawan centenarians, they were found to have the longest life expectancy of any Japanese. Their secret to longevity was a low-calorie diet of unrefined complex carbohydrates, fibre-rich fruits, vegetables and soy.
To load up vitamins and minerals



Include fruits, vegetables and whole-grain products in your diet to give yourself vitamins for growth and development. Like vitamins, a number of minerals that are essential to our health can be obtained from plant-based foods.
If you are thinking of turning vegan, make an appointment with a health care provider to make sure you include all the nutrients that your body needs in your diet. It is important that you know the risk of developing nutritional deficiencies and be aware of what fruits, vegetables and grains can help you ward them off.

The transition to a vegan diet must be slow. Regardless how a vegetarian way of life serves you, it's always a better idea to eat a variety of foods and try out new foods.
Image Source: Getty