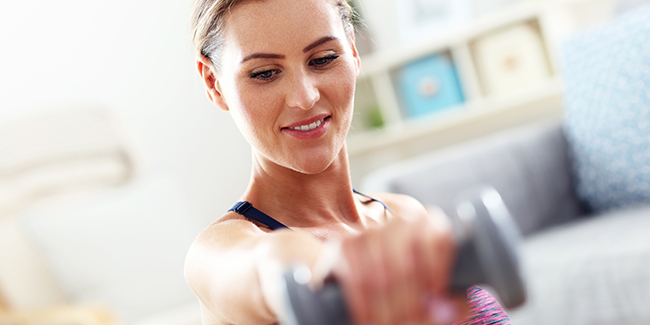 Traditionally most women in India have a love-hate relationship with exercising. It tends to be a focus point generally when one puts on weight or is preparing to look the best for an occasion like a wedding or a beach holiday!
Traditionally most women in India have a love-hate relationship with exercising. It tends to be a focus point generally when one puts on weight or is preparing to look the best for an occasion like a wedding or a beach holiday!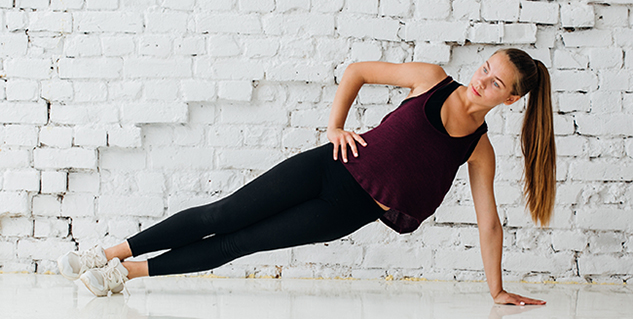 Image source : Shutterstock

Until a few decades back women as homemakers used to be generally very active with housework and childcare. However, with the roles changing and influx of modern conveniences, the natural exercises that we got lifting kids, cleaning, washing clothes are now mostly lost.


Thankfully the awareness of fitness led exercise habits are now on an upward trend and I have seen that shift occur more in the last 5 years or so.However, the "go to" exercises still remain walking and running and that unfortunately might not be enough for staying fit for modern day women to cope up with the pressures of work and family life.


Cardio seems like a popular and easy option to introduce into one's lifestyle. It's easily accessible and you really don't need any significant investment to start with. I see a lot of women taking on this route, and that is a good start.


However, I also see another trend.You ask women about strength training and most would tend to believe that it is not meant for them. Why do women shy away from strength training ? Firstly, it's largely thought that it'll lead to bulking up and more weight gain. Secondly,and more importantly, it's not always comfortable working out in an environment where women's health issues are still not understood and a cookie cutter workout is meted out.


We spoke to TaruChaddha, Founder of RedMat Pilates, who's a STOTT Pilates certifiedTrainer herself, and she said, "Myadvice to women across age brackets is that if becoming stronger, with lean long muscles is what you aspire--then you need to strength train! And it does not necessarily have to be in a gym."


She added, "We have to move away from the understanding of exercises with weights as only with dumb bells and bars and doing arms, back, and legs.The right exercises are exercises that utilise your whole body in a functional way.

So think of exercises that mimic the movements in your real life--lunges, squatting, rather than bicep curls--single arm weight lifts (how do you hold heavy grocery bags) and exercises that strengthen that back and core--anyone with a baby understands why this is crucial to stay fit. Along with functional moves like squats and lunges we need to focus specially on upper body strengthening as well.

Women's lower body strength tends to be more closely matched to men's, while their upper body strength is often just half that of men's upper body strength. Which is why we probably don't do so well in exercises like push ups and chin pull ups.But that does not mean that one can't build on them.


The advantages of strength training are numerous as opposed to a workout that is only cardio heavy. Your muscles respond by growing, which means that your bones become denser. One of the most effective ways to lose weight and then manage the weight is to increase your Basal Metabolic Rate. BMR essentially contributes how many calories your body continues to burn even at rest or doing basic activities like eating or talking on the phone.


BMR has been linked to increase in muscle mass. Muscle tissue is the most metabolically active tissue in your body, and the breakdown of old protein and synthesis of new protein in your muscles accounts for roughly one-fifth of your resting metabolic rate- which means that you continue burning calories even at rest.

If you are not already sold on just that fact, women should take advantage of resistance training because of its many other health benefits- especially for women with hormonal imbalances.
Resistance training can:

1.Improve the efficiency of the heart and lower lipid levels such as cholesterol and triglycerides. This is important for women with PCOS because they have a higher risk of heart disease.

2. Decrease insulin levels and aid in overcoming insulin resistance. With more muscle generally comes decreased insulin resistance. This will decrease risk of Type 2 Diabetes and may help with ovulatory infertility in women with PCOS.

3. Hormonal regulation improves (that means a much more manageable menstrual period for women, among many other positive benefits).
Some of the other benefits gained by training regularly three times a week are -

1.Neuro muscular development, which means a more agile brain and better muscle memory, which helps muscles, become more resilient to physical stress. So bye bye back pain with the heavy bag / baby lifting.

2.Increase bone density- this is important for reducing bone fractures and lowering risk of osteoporosis (brittle bones).

3. Increase muscle, tendon and ligament strength, reducing risk of injury.

As I mentioned earlier you don't need to be at a gym to get the benefits of strength training. Working out with your body weight will give the same results.

Light resistance exercise forms like Pilates help you reap the long term benefits of muscle building, toning and core strengthening along with the added benefit of posture correction which I find amiss in traditional gym workouts.


About TaruChaddha
TaruChaddha is founder and chief instructor at RedMat Pilates, Gurgaon's only full suite Pilates studios with both Mat & equipment Pilates. RedMat is a by& for women only fitness brand.

She is also the first Indian fitness Trainer to be NKT (NeuroKineticTherapy) certified, an upcoming field of pain & rehab management.
Top image source : Shutterstock
Read more articles on Exercise and Fitness
For more such stories, Download Onlymyhealth app