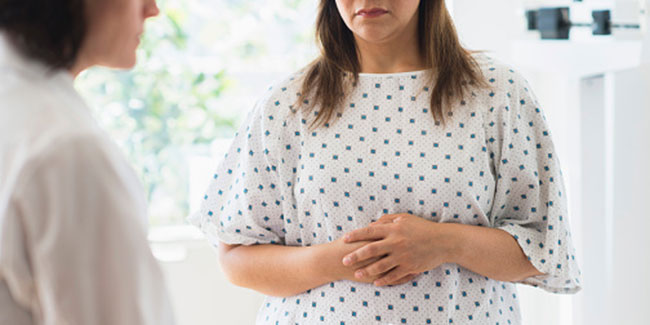 You're driving to work when you're struck by another car. If you're seriously injured, your recovery—and even your life—can depend on how quickly the emergency medical team arrives, what t
It can happen to anyone. You're driving to work when you're struck by another car. If you're seriously injured, your recovery—and even your life—can depend on how quickly the emergency medical team arrives, what type of treatment you get and how fast they get you to a hospital.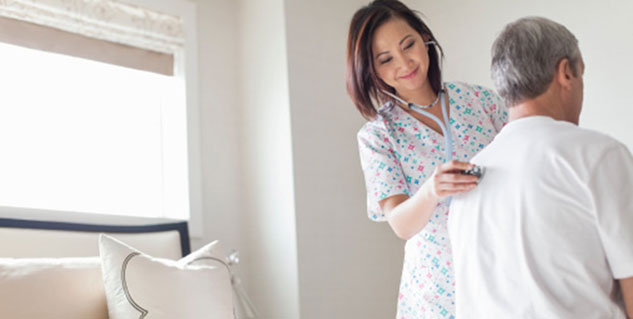 Unexpected injuries are the leading cause of death for Americans ages 1 to 44. Most are from car crashes. Burns, gunshot wounds, serious falls and sudden cardiac arrest are other medical emergencies that require immediate treatment.

The minute a life-threatening injury occurs, the clock starts ticking on the "golden hour." That's a term used by emergency crews. They know that the first 60 minutes after severe trauma can be critical to survival. Quick action is even more crucial in the case of cardiac arrest, when the heart stops beating and the person passes out. Starting treatment within the first few minutes can mean the difference between life and death.


The good news is that emergency medical care has greatly improved over the past 4 decades. It's critical to call 911 or your local emergency number right away if someone's life seems to be in danger. Your prompt call summons trained emergency medical crews to the scene. They can begin medical care immediately. For life-threatening injuries, their goal is to get the patient to a trauma center or hospital as quickly as possible.


"If the pre-hospital time is very short, patients with severe trauma will have better results," says Dr. Rao Ivatury, a trauma surgeon at the Virginia Commonwealth University Medical Center. "If not for the paramedics bringing patients to us in a timely manner, I think trauma deaths would be 2 or 3 times higher than they are today."


Questions remain, though, about how to best manage the precious few minutes after medics arrive at the scene. NIH is now funding one of the largest research efforts to test several promising drugs, medical devices and techniques that can be used by emergency staff. Studies conducted by the Resuscitation Outcomes Consortium (ROC) are mostly performed right at the scene where the patient collapses or is severely injured. The studies are being conducted in 10 regions across the United States and Canada.

Several ROC studies are looking at how to improve survival from cardiac arrest. Each year more than 300,000 people in the U.S. have cardiac arrest away from the hospital. "The sad news is that only about 5 or 6% of these patients actually survive long enough to later leave the hospital alive," says Dr. Joseph Ornato, chairman of emergency medicine at Virginia Commonwealth University. "If we could improve survival by just 1 or 2%, we'd save thousands of additional lives each year."


In 1 ROC study, researchers looked at data from 10,000 cases of cardiac arrest that were called in to 911. They found that more lives were saved when bystanders went into action right away, giving cardiopulmonary resuscitation (CPR) and a "shock" from a battery-powered defibrillator. But their success depended on ready access to the portable defibrillators, called AEDs. These devices are now cropping up in airports, shopping malls and other public places.

"If you don't have medical training and you see a person collapse—and the person has no pulse—we want you to call 911 right away. We want you to start CPR right away, if you know how. And if there's an AED nearby, bring it to the victim's side right away. Turn on the power switch, and the device will begin talking to you," Ornato says. "It gives you step-by-step instructions on how to use the AED safely and effectively."


Once the emergency crew arrives, they may need to deliver an electrical shock to the heart immediately if it has stopped. "But recent data suggest it may be better to do a couple of minutes of high-quality CPR before administering that first shock if the patient's heart has been stopped for more than just a few minutes," says Ornato. He's leading a ROC trial to test the 2 approaches.

ROC researchers also want to find the best way to save trauma patients. If they've lost a lot of blood, they usually get an intravenous (IV) infusion of saline before they reach the hospital. That helps to improve blood pressure and bring oxygen to vital organs like the heart and the brain. The ROC study will test different types of saline fluids to see which work best.

Unfortunately, once a critically injured patient is stabilized in the hospital, the danger is not yet over. In many cases, the body's immune system can overreact to the initial injury. This "second hit" can arise 1 or 2 weeks after the initial injury. It can cause even more damage than the original trauma. The organs can become inflamed and malfunction. This multiple-organ failure often ends in death.

"We see these patients develop kidney failure, lung failure and other organ failures sequentially a few days down the line," Ivatury says. "Multiple organ failure—that's what we're trying to prevent."

NIH-funded researchers want to know why some trauma and burn patients develop this deadly immune reaction while others don't. "If you're a clinician standing at the foot of an intensive care unit bed, you can't tell what trajectory the patient will take," says Dr. Ronald Tompkins, a surgeon and biomedical engineer at Massachusetts General Hospital.


Tompkins heads a nationwide group of researchers and emergency staff working to discover what triggers these harmful immune responses. The scientists are examining whether patterns of turned-on genes can help predict which patients are likely to have multiple-organ failure within 48 hours. Eventually, the scientists hope to improve early diagnosis of organ failure and design drugs to prevent it.


The Tompkins team and other researchers are also working to establish standard procedures in emergency rooms and intensive care units. Research suggests that using standardized guidelines can help significantly cut the number of deaths from major trauma.


Scientists continue their efforts to improve emergency treatment. The most important thing you can do is call 911 when a medical crisis strikes. And, if you're able, help the victim before emergency teams arrive.
Image source : Getty
Read more articles on Healthy Living
For more such stories, Download Onlymyhealth app