Parenting of course is not an easy job to accomplish, especially if you are taking care of small kids in the age bracket of 4 to 6 Years old. Such small kids are already in a very delicate stage, it is the phase where they learn everything. Parents do enrol their kids in swimming, piano and all the other extra-curriculum activity classes but there could be something that you can make your kids learn.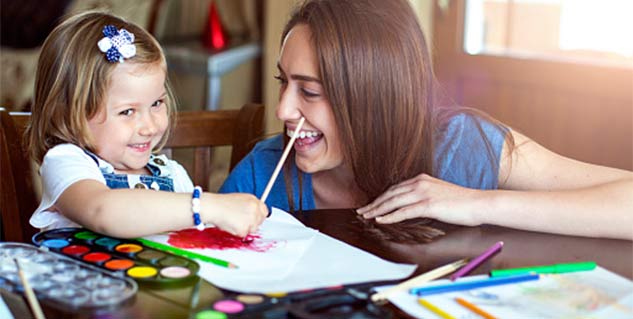 It is not about brain development, it is about moral development, it is about development of ethics, it is the age where they can also learn the difference between the right and wrong. So yes, you can take this opportunity to teach your 4 Year olds something deep.

There are a few things that you can definitely sow in their heads. You can slip-in some life lessons between other things. Here are some things that your 4 Year olds need to know and who could be better than you.
Try to feed him with the concept of love
Teach him or her about love. Teach your 4 Year olds to love unconditionally and with all their hearts. This is the age where you can tell your kid all about compassion, kindness and all the other qualities of real love. He or she should know the difference between real love and material love.
Teach him or her to be about safety
Teach your 4 Year olds the concept of good touch bad touch. They should know that you have their back. No matter what happens, they can come to you for any sort of help. Teach them to stay safe in public and in different situations. He or she must learn to trust his or her instincts about places, people and situations.
Teach them to be more imaginative
There could be many conventional career paths that you would want your kids to take up but first let them learn to be imaginative. Let them play around with their imagination. Let them paint, let them be silly, let them sing out loud and you will be preparing the best kind of human being for all the conventional paths.
What is 'Karma'
They must know that something like 'Karma' exists. You do not have to scare them, just explain the thing. They should understand that if they are being bad, they will get treated badly.
Image: Getty
Read more in Parenting.
For more such stories, Download Onlymyhealth App.