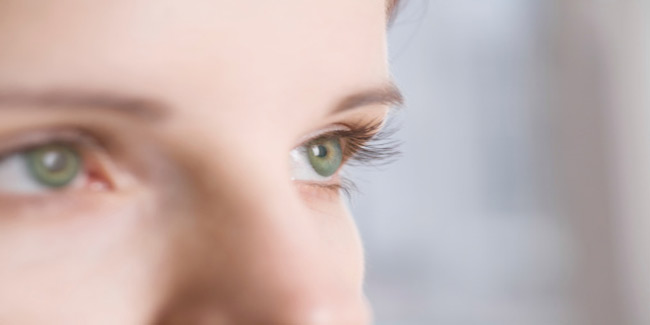 Retinal detachment is a condition in which retina begins to detach itself from the rest of your eye. There are three different types of retinal detachment including rhegmatogenous, tractional, exudative.
Retinal detachment is a condition in which retina begins to detach itself from the rest of your eye. It is a serious condition that requires emergency surgical attention when the condition is properly diagnosed.
The three different types of retinal detachment are as follows.

Rhegmatogenous



A tear or break in the retina allows fluid to get under the retina and separate it from the retinal pigment epithelium (RPE), the pigmented cell layer that nourishes the retina. These types of retinal detachments are the most common.

Tractional
In this type of detachment, scar tissue on the retina's surface contracts and causes the retina to separate from the RPE. This type of detachment is less common.

Exudative
Frequently caused by retinal diseases, including inflammatory disorders and injury/trauma to the eye. In this type, fluid leaks into the area underneath the retina, but there are no tears or breaks in the retina.
Without prompt medical attention, a retinal detachment can lead to very serious medical problems. Retinal detachment can lead to some vision loss in part of your eye.
How to care for Retinal Detachment
If you suspect that you might have a retinal detachment, visit your eye doctor immediately. The only effective treatment will be surgery. The detached retina has to be surgically sealed to the rear wall of the eye.
There are other things that you can do before and after surgery to care for the retinal detachment. When you have a detached retina, avoid driving. Whenever you have to go somewhere, either carpool with someone or use public transport.
Your vision might not improve for months after surgery. Optimise your vision with the help of special glasses. Talk to your doctor about it.
When doing activities such as reading or other tasks that involve clear vision, use plenty of light. In other words, lighting has to be bright so that you don't strain your eyes.
After the surgery, schedule follow-up visits with your doctor. It can take some time to see progress, but follow-up helps you recover quicker.
On your part, you can seek out resources to help people who have experienced retinal detachment.
Read more articles on Retinal Detachment.