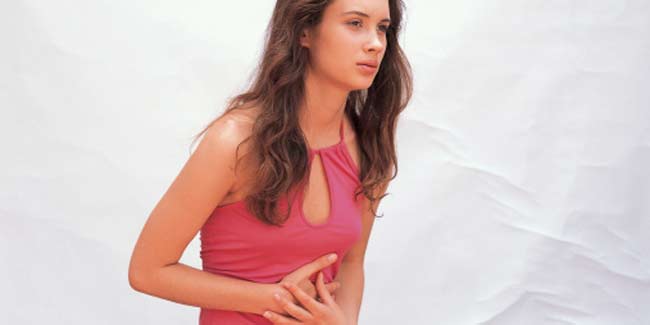 The discomfort caused by nausea can make everything appear to be wrong around you and the distress can make your body shaky and weak. In such condition, some quick tips can relieve you of the pain and can help you get rid of uneasiness.
Nausea is a feeling of sickness which almost each one of us must have experienced at least once in our lifetime. From morning sickness to food poisoning, the causes of nausea can be many. However, not necessarily every time you feel nausea you must visit a doctor. Few quick tips clubbed with some common sense can work wonders for you and relieve you of the discomfort. Try the following treatments at home and give yourself some comfort.
Acupressure
Whenever you feel nausea, press your wrist with your thumb for at least 30 seconds. Place your index and middle fingers on top of your wrist.
Relax
When you feel dizziness along with nausea, don't move much. For this, you might also have to endure the intolerable pain in the stomach. But, remember that this is the best remedy for you to cure your nausea. Keep your head still and if possible lie down with your knees bent. You can also try bending on both your knees with your face resting on a pillow. Once you are relived of the pain, get up slowly.
Lie Down on Floor
Lying on a cold tile floor can prove to be very soothing for your body. Lay on the floor with your face down till your pain ends.
Put Wet Cloths
You can use a cool washcloth and put it on your forehead to relax. This will soothe you and soon you will get back on your feet.
Sleep
Taking a nap when you feel nausea can either completely cure you or can worsen the situation. Whatever the case may be a nap will always reduce your suffering for some time.
Take Deep Breath
If an upset stomach is the reason behind your suffering, then taking deep breaths will always be helpful for you. Deep breaths will create a different rhythm pattern in the stomach which will give you relief.
Take a Bath
Your anxiousness can make worsen nausea. Give your mind some stimulation and take a bath.
Breathe Some Fresh Air
Some fresh oxygen can help reduce nausea and make you feel good. Take a stroll around the house and inhale some oxygen to get rid of the discomfort.
Stay Away from Bad Odour
When nausea takes over your senses, any type of odour can worsen the condition. In such a condition, you must stay miles away from bad odour.
Sniff Alcohol
Rub some alcohol on a cotton ball and hold it near your nose. Sniff it a bit and feel the relief.

You must treat the root cause of nausea in order to have a relief from the uneasiness. But, when nausea comes without any sign or warning these tips can come to your rescue and give you some relief.
Image courtesy: Getty Images
Read more articles on Nausea Treatment