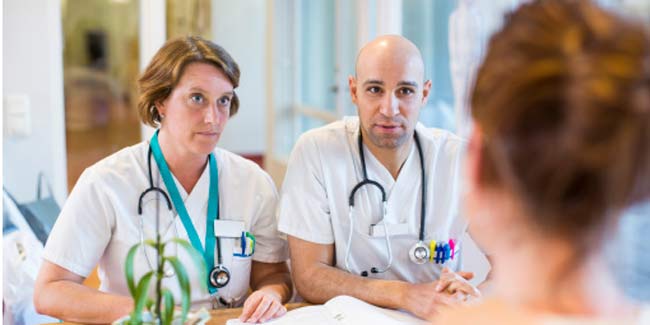 Treatment of Microcephaly focuses on ways to decrease the impact of the associated deformities and neurological disabilities, because there are no treatments available as yet.
Microcephaly is what we can commonly call as, "small head". It is in the simplest term, a disorder of the head. The treatment for this could be quite difficult.

The human head size is usually determined the size of the human brain and this is why the topic of microcephaly is often discussed along with the situation of microencephaly which is characterised by a small brain. Generally speaking, genes happen to play a prominent role in some cases of microcephaly. The disorder is in fact also related to chromosomal deletions and schizophrenia. The disorder is typically characterised by the circumference of the head which is smaller than normal. This can be attributed to the underdevelopment of the brain or even due to an abrupt halt in growth. A person can be struck with this disorder both during the early growing up years and at birth. The newborns with microcephaly who are born with an abnormally small head do not develop further the initial phase of infancy.




The Probable Causes of Microcephaly
It is important to understand the causes of a disorder if you really want to understand how to get it treated. Microcephaly is a common disorder which is caused by the abnormal genes which inhibit the development of your cerebral cortex. It has been found that this usually happens during the early stages of the foetal growth.

You can find that this disorder often get accompanied by chromosomal syndromes such as Down's syndrome, which also includes certain other neurometabolic syndromes. Also, it has been found that a new born infant can have microcephaly if in case the biological mother had experienced conditions such as, drug abuse, increased alcohol consumption which may lead to foetal alcohol syndrome, had any condition such as diabetes or has an untreated phenylketonuria. Additionally those with infections such as rubella, cytomegalovirus or chickenpox may have children born with this disorder.





The Treatment for Microcepahly
There are no treatments for microcephaly that can return a child's head to a normal size or shape. Treatment focuses on ways to decrease the impact of the associated deformities and neurological disabilities. Children with microcephaly and developmental delays are usually evaluated by a pediatric neurologist and followed by a medical management team.

Early childhood intervention programs that involve physical, speech, and occupational therapists help to maximize abilities and minimize dysfunction. Medications are often used to control seizures, hyperactivity, and neuromuscular symptoms. Genetic counseling may help families understand the risk for microcephaly in subsequent pregnancies.

Women could however try to prevent themselves from the above mentioned infections and conditions so as to have a better chance of not giving birth to a child with this disorder.

Read more articles on Microcephaly.
Image Courtesy: gettyimages.in