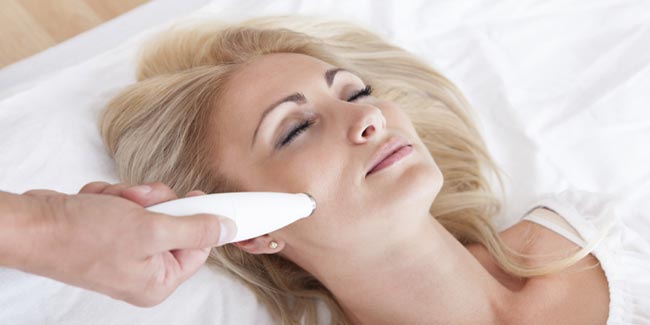 Many medications, cosmetic procedures, oral contraceptives and other treatments are available for acne. All options have their pros and cons. Read on.
Acne treatment includes both topical and orally prescribed medications.



If your acne continues to be a problem even after self-care measures and use of over the counter acne medications, your doctor may prescribe stronger medications and discuss other options with you (such as laser and light therapy, cosmetic procedures and acne scar treatment). Listed below are a few treatment options that are recommended
Over-the-counter Topical Treatments
Several over-the-counter acne medications meant to be applied on the skin are available. These topical medications may contain benzyl peroxide, sulphur, resorcinol, lactic acid or salicylic acid. The medications help to dry the skin (decrease the oil), kill the bacteria, and lead to peeling of the top layer of your skin. These products are useful for treatment of mild acne. Some of the side-effects of OTC acne medications include skin irritation, dryness and flaking — which tend to improve after the first month of therapy.
Topical Treatments Available by Prescription
If your acne does not improve or worsens with OTC treatment, consult your doctor or dermatologist to get a stronger prescription lotion. Some of the prescribed topical treatments are tretinoin, adapalene and tazarotene. These derivatives of vitamin A increase cell turnover and prevent plugging of the hair follicles. Several topical antibiotics such as clindamycin, erythromycin, dapsone also are available for acne treatment. These help to kill the bacteria present on the skin. Your doctor may prescribe a combination of such products (such as benzyl peroxide and antibiotic combination) to achieve optimal results. Some of the common side-effects of the prescription topical treatments are stinging, burning, redness or peeling. Consult your doctor to know steps to minimise the side effects.
Antibiotics
Oral antibiotics may be prescribed for moderate to severe acne. Your doctor may recommend a course of prescription oral antibiotics to reduce bacteria and fight inflammation. As antibiotic resistance is a major problem with long term antibiotic intake your doctor will advise tapering off these medications as soon as your symptoms begin to improve or if there is no improvement. Besides the oral medications your doctor will prescribe topical medications as well. According to some studies use of topical benzyl peroxide along with oral antibiotics can help reduce the risk of antibiotic resistance.
Isotretinoin
If you have deep cysts (that is cystic acne) your doctor may recommend isotretinoin (Accutane). This medication is usually reserved for treatment of most severe forms of acne which is scarring cystic acne or acne that doesn't respond well to other treatments. . Although it is very effective, the risk of side-effects is also high. If you are on isotretinoin treatment, go for follow-ups with your dermatologist as recommended for the possibility of severe side effects. Some of the side-effects of isotretinoin are dry mouth, eyes, lips, nose and skin, as well as itch, nosebleeds, muscle aches, sun sensitivity, increased levels of blood triglycerides and cholesterol, and increased liver enzyme levels. If you are planning pregnancy, are pregnant or become pregnant while on isotretinoin inform your doctor. The drug can cause severe birth defects.
Oral Contraceptives
In some women combination oral contraceptives can improve acne. But there are several side effects of use of oral contraceptives, hence discuss the possible side-effects and your concerns with the doctor.
Laser and Light Therapy
Laser and light based therapies can help control acne but these therapies are still in initial stages of development for acne. Further studies are needed to evaluate the effectiveness of light and laser therapies in acne treatment. According to experts these therapies are currently recommend only for people who can't tolerate approved acne medications.
Cosmetic Procedures
Acne can be controlled with chemical peels and microdermabrasion as well. These cosmetic procedures are mostly used to decrease the appearance of fine lines, sun damage and minor facial scars. One must however understand that these procedures can cause temporary side effects such as severe redness, long-term discolouration of skin and scaling and blistering. The effect of cosmetic procedures is better if taken in combination with other treatment for acne. If you have scars due to acne certain procedures such as fillers, dermabrasion, intense light therapy and laser resurfacing can help to diminish scars.
Read more articles on Acne.