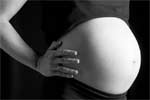 Test Tube Pregnancy: Answers to questions such as what is test tube pregnancy and how is it performed must be known before opting for it as an alternative. Read More:
With medical science achieving new landmarks almost every day, infertility is no longer a problem you would be forced to deal with. There are several options available that provide suitable solutions. The most popular of them has been test tube pregnancy or invitro fertilisation. If your doctor has suggested a test tube baby for you, knowing more about the process and understanding it well would help in making informed decisions. Answers to questions such as what is test tube pregnancy and how is it performed must be known before opting for it as an alternative.

What is Test Tube Pregnancy?
Test tube pregnancy is a process in which the fertilization of the egg takes place outside the body and the embryo is subsequently transferred to the uterus. Post transfer, the pregnancy develops like any other normal pregnancy and culminates into a delivery, which is either normal or C section.
Test tube pregnancy is primarily suggested for women who suffer from irreparably damaged fallopian tubes. Invitro fertilisation can also be the last resort where the case involves oligospermia, certain cases of unexplained infertility and hostility factors related to cervical mucus.
Most often, test tube pregnancy is only an option for women below the age of 38 years. Although, older women who have remained childless would be keener on such procedures, doctors will prefer sticking to age limits.
The success rate of test tube pregnancy is from 15% to 30%. If the tubal problem is severe and the patient is young, a tubal surgery would be attempted first before trying out test tube pregnancy. It is a complicated and time consuming process.
Once you are considered eligible for an IVF process, certain tests would be carried out including the assessment of menstrual cycles, hormone assays, sperm culture and semen analysis. Depending on the procedure adapted for egg retrieval, an ovarian ultrasound or a laparoscopy will be performed.
Follicle stimulants such as Pergonal and Clomiphene will be administered so that several follicles can mature at once; this is because, when there are many follicles for retrieving eggs and multiple eggs are fertilized and planted back to the uterus, the chances of at least one successful implantation is higher. The growth of follicles is monitored through periodic tests and ultrasounds.
The eggs would be incubated for 4 to 24 hours in a specific medium and about 100,000 to 1,000,000 sperms would be added. Fertilization will consume 24 hours and the embryo will be transferred within the next 24 hours.

For success, IVF would have to be undergone under the supervision of expert infertility specialists.