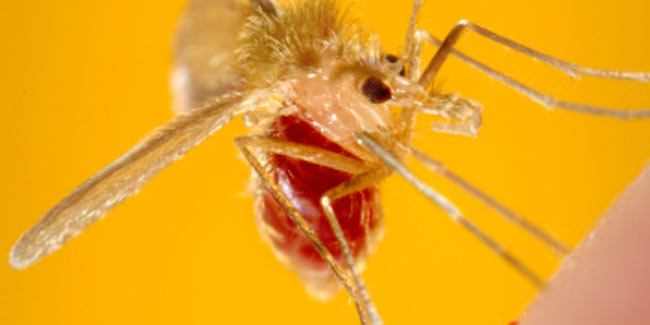 Symptoms of Kala Azar can be varied such as: Asymptomatic or subclinical infection in some people or Acute or chronic clinical course.
Kala Azar or Leishmaniasis is a parasitic disease which spreads by the bite of an insect called a sandfly. There are two types of this disease, one is cutaneous leishmaniasis which affects the skin and another one is visceral leishmaniasis which damages the internal organs. Visceral leishmaniasis can be fatal. The sandflies that carry the parasite are commonly found in tropical and subtropical reasons which are either remote or unstable. Due to the same reason the treatment for the disease has been limited.
Causes of Kala Azar
Genus leishmania from the parasites causes this disease. Kala Azar occurs when a person is bitten by an infected sandfly. These parasites live and multiply inside these female sandfly. The humid environment is more favourable for the insects especially the warmer months.
Domestic animals, such as dogs, serve as reservoirs for the parasite and can transfer the sandfly to human.
Signs and Symptoms of Kala Azar include :
Painless skin ulcers.
Stuffy or runny nose.
Nose bleeds.
Difficulty breathing.
Weight loss and Weakness.
Cough and Fever.
An enlarged spleen and Liver.
Decrease production of red blood cells.
Hair thinning.
Night sweats.
How Is Kala Azar Treated?
Treatment for this condition is performed with antiparasitic drugs, such as amphotericin B.
Cutaneous Leishmaniasis
Cutaneous ulcers often need no treatment as they can heal on their own. But treatment speeds up the healing and reduces scarring. Ulcers on the face that have causes disfigurement may require plastic surgery.
Visceral Leishmaniasis
Visceral is a fatal form of Leishmaniasis and it always requires treatment. Several medications are available in the market. The main types of medicine used are antimony-containing compounds which include meglumine antimoniate and sodium stibogluconate.
Image Courtesy : Getty
Read more articles on Kala Azar Signs and Symptoms