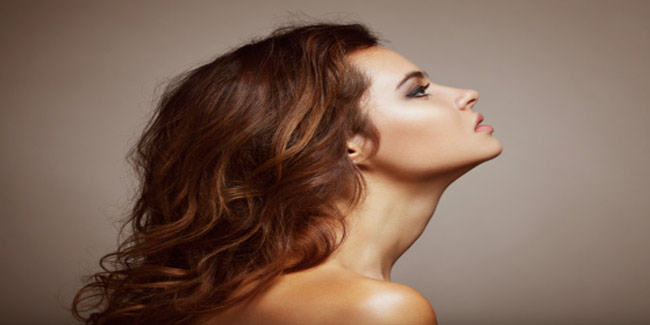 A rare condition, hypoparathyroidism happens when the parathyroid glands in the neck do not produce enough parathyroid hormone. Here are some symptoms for it.
In the world of thyroid disorders, there is one hypoparathyroidism which is a rare condition, and this occurs when the parathyroid glands in the neck do not produce enough parathyroid hormone, also known as PTH.

Human beings have four parathyroid glands that are located behind the thyroid gland. These small glands are the size of a rice grain, and their major function is to regulate the level of calcium in the body. It also controls the level of phosphorous and participates in the production of the active form of vitamin D. The most common cause of hypoparathyroidism has been found to be injury to glands, such as a neck and head injury. Sometimes, it can also be present at birth or could also be associated with an autoimmune disease.

The symptoms of hypoparathyroidism result from the low levels of calcium in the body. The most common symptom is muscle cramps or tightness and tingling of the lips or fingers.




Signs and Symptoms of Hypoparathyroidism:
• You will experience a tingling or burning sensation in your fingertips, toes and lips.
• You will also experience muscle aches or cramps that would affect your legs, feet, abdomen or your face.
• You may face a condition known as tetany, which causes twitching and painful spasms in muscles of the face, hands, arms, throat and, sometimes, the feet.
• There would be a feeling of fatigue or weakness that would keep you inactive.
• For women suffering from hypoparathyroidism, menstruating would be painful.
• You will experience patchy hair loss like your eyebrows will begin to get thin.
• Your skin would feel dry and coarse.
• You will begin to have brittle nails.
• There will be a general feeling of anxiety and nervousness.
• Headaches would be a very common thing.
• You might also get affected mentally and depression can set in. Mood swings can also be another symptom.
• You could face problems with your memory.




Taking Action
The tests that determine whether or not you have hypoparathyroidism are urine test, electrocardiogram, and X-rays and bone density tests. All of these tests are looking for the level of calcium that is present in your body.

Once you face these symptoms, you will need to rush to the doctor and get yourself checked. These signs and symptoms associated with hypoparathyroidism are definitely not good, and you have to do all you can to get treated at the earliest. Once you get diagnosed, you should contact your doctor and seizure or breathing difficulty are both complications that are related to hypoparathyroidism.

Hypoparathyroidism is a rare condition for which calcium carbonate and vitamin D supplements are the only two approved treatments.

Read more articles on Thyroid.