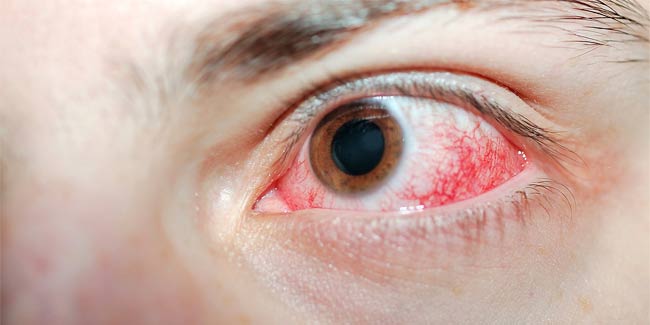 Signs & Symptoms of Cataracts - Cataract refers to the formation of a white film at the centre of the lens. Blurry vision is the first symptom of cataract. Discover the different signs and whether you are at risk.
If your look at a window and suspect a foggy morning when it is not really so, you have cataracts. Cataract is a medical condition of the eye, usually observed in old people, wherein old cells clog to the centre of the lens as a result of formation of new cells on the outside. For a person who has cataracts, seeing at things is just like looking outside a fogged-up window.
Clouded vision that is caused by cataracts may make it more difficult for a person to read, see the expression on a friend's face or drive a car, especially at night. Most of cataracts that people have develop slowly and do not really disturb the eyesight early on. With time, however, the cataracts end up disturbing the vision. In some, it has been said to cause near blindness.

In people who have mild cataract, doctors recommend the use of stronger lighting and eye glasses. These are said to work miraculously in reducing or slowing the development of cataract. If the impairment interferes with the daily activities, it is important to go through a surgery. While it may worry patients to think of a surgery to correct cataract, the truth about the surgery is more comforting than ever thought. Cataract surgery is safe and a highly effective procedure.
Risk Factors for Cataracts
Some of the factors that have a upper hand in deciding whether one is more or less likely to suffer from cataracts are:
• Diabetes
• Increasing age
• Excessive exposure to sunlight
• Drinking a lot of alcohol
• Exposure to ionizing radiation such as those that are used in X-rays radiation therapy for cancer
• High blood pressure
• A family history of cataracts
• Use of corticosteroid medications for a prolonged period of time
• Previous eye surgery
• Smoking.
How to prepare for the first Appointment
If you think that you have cataracts or will probably develop soon because of your age or any other risk factor, make sure that you do the following to prepare yourself for the first appointment with the doctor.
Write down the symptoms that you are experiencing: make sure that you keep a copy of all the symptoms that you are suffering from. Also mention those that are unrelated to cataracts.
Make a list of medications such as supplements of vitamins that you are taking for whatever reasons.
Take one of your family members or friends along: sometimes, it may be difficult to really pay attention to everything that the doctor says, especially when you are the patient.

Early diagnosis and treatment of cataract can help the patient live a happier life without really harming his/her eye sight. So, if you observe any of the signs of cataract, make sure that you visit the doctor as soon as possible.
Read more articles on Eye Disorders.