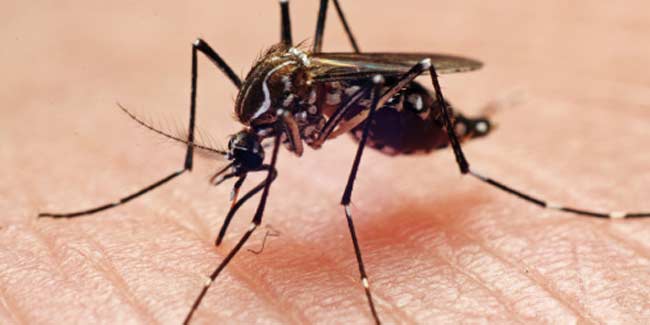 The stages of dengue can be divided into 3 phases known as: febrile, critical, and recovery. To avoid any complications due to the disease it always advisable to treat it as soon as it is diagnosed.
What is Dengue Fever?
Dengue is a disease caused by mosquito bite especially in tropical and subtropical areas around the globe. The disease leads to high fever, rashes on the skin, and muscle and joint pain.
When dengue takes its severe form it is known as dengue hemorrhagic fever. It causes bleeding, a slashed blood pressure, and eventually death.
The most common areas affected with this disease are South-eastern regions of Asia and western Pacific islands. Also, the disease has been spreading in Latin America and the Caribbean.
What are its Symptoms?
Children or teens generally do not experience any symptoms when dengue fever is in a very mild form. The symptoms start showing up after four to 10 days of being bitten by a mosquito. The symptoms which then start occurring include:

Fever which goes up to 106 F
Severe Headache
Pain in the muscles and joints
Pain in the backside of the eyes
Rashes on the skin
Nausea and vomiting
Bleeding gums and nose
In most cases, the disease lasts for a week after which the patients recover. However, in some unfortunate cases the disease may become severe and can become life threatening. The blood vessels of the body are damaged because of which they start leaking. This leads to a decrease in the clot-forming cells present in the blood stream. The symptoms which then occur include:

Heavy loss of blood from the nose and mouth
Severe pain in the abdomen
Continuous vomiting
Bleeding under the skin appearing like bruises
Problems in the lungs, heart, and liver
Stages of Dengue
The course of the infection can be divided into three phases known as: febrile, critical, and recovery.

During the febrile phase, an infected person suffers from high fever shooting up to 104 F and a pain in the head which lasts for 2 to 7 days.

In the critical stage, the condition of the patient worsens. The fever gets back to the normal temperature but, leakage of plasma from blood vessels begins and lasts for 1 to 2 days.

This may lead to accumulation of fluid in the chest and restricted flow of blood to all the important organs. People who reach this stage of infection are at a higher risk of dying due to the disease.

The recovery stage shows sudden improvement in the health of the patient and has symptoms like a decreased heart rate and itching. The peeling of the skin and decreased consciousness also occurs in this stage.
The stages of the infection may be different but, in order to avoid any complications it is best treat it at its initial stage.
Image courtesy: Getty Images
Read more on Dengue.