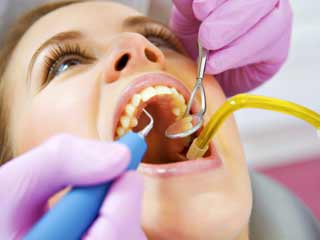 Risks associated with gingival flap surgery may involve making the roots of your teeth to become more sensitive, and changing the contour or shape of your gums.
Gingival flap surgery or periodontal surgery is the most commonly used mode of treatment for periodontal disease, which is the leading cause of tooth loss.

Periodontal surgery involves many different facets and techniques. Regenerative and cosmetic techniques are recent encouraging surgical modes of treatment. Other commonly used surgical techniques include crown lengthening, apically repositioned flaps, growing enamel, gingival grafts including root coverage as well as regenerating new keratinized tissue, and mucogingival flap surgery.

Risks associated with Gingival Flap Surgery
There can be some post operative side effects like sensation related to gingival flap surgery. During the surgical phase, the practitioner achieves complete control of pain and sensation with local anaesthetic and other analgesic aids. When the surgery is completed, sensation returns.




Sensitivity is a common, unpleasant reaction to temperature change and touch. Sensitivity will frequently cause a postoperative patient to avoid cleaning the area of surgery during this healing phase. If the patient cannot adequately keep the area clean during this time, the offending bacteria may start to accumulate once again. Therefore, the healing phase must be carefully monitored for proper cleaning by the practitioner as well as the patient.

The contour or shape of your gums may also change because of the gingival flap surgery.

Gum surgery can introduce harmful bacteria into the bloodstream. Gum tissue is also at risk of infection. You may need to take antibiotics before and after surgery if you have a condition that puts you at high risk for a severe infection or if infections are particularly dangerous for you. You may need to take antibiotics if you:

Have certain heart problems that make it dangerous for you to get a heart infection called endocarditis.
Have an impaired immune system.
Had recent major surgeries or have man-made body parts, such as an artificial hip or heart valve.

During surgery, unforeseen conditions may be discovered which call for a modification or change from the anticipated surgical plan. These may include, the removal of a hopeless root of a multi-rooted tooth so as to preserve the tooth, the placement of a bone graft material to guide (enhance) bone regeneration prior to completion of the surgery originally outlined.

Typically it takes only a few days to recover from a flap procedure. Be sure to follow the home care instructions that your dentist or oral surgeon gives you. If you have questions about your instructions, call the dentist or surgeon.

Image Courtesy: Getty

Read more articles on Gingival Flap Surgery.