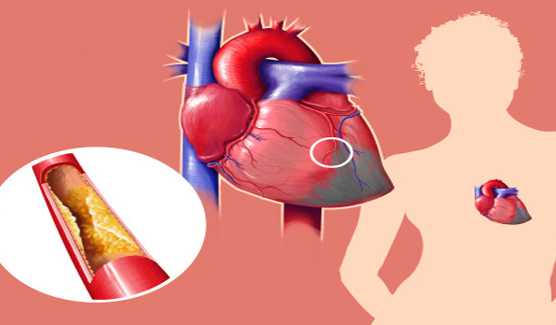 Risks associated with coronary artery bypass grafting are minimal though one may experience wound infection, bleeding, fever, pain, heart attack, stroke and even death.
Although complications from coronary artery bypass grafting (CABG) are uncommon, the risks include:
Wound infection and bleeding
Reactions to anesthesia
Fever
Pain
Stroke, heart attack, or even death
Some patients develop a fever associated with chest pain, irritability, and decreased appetite. This is due to inflammation involving the lung and heart sac.

This complication sometimes is seen 1 to 6 weeks after surgeries that involve cutting through the pericardium (the outer covering of the heart). This reaction usually is mild. However, some patients may develop fluid buildup around the heart that requires treatment.

Memory loss and other changes, such as problems concentrating or thinking clearly, may occur in some people.
These changes are more likely to occur in people who are older, who have high blood pressure or lung disease, or who drink excessive amounts of alcohol. These side effects often improve several months after surgery.

Use of a heart-lung bypass machine increases the risk of blood clots forming in your blood vessels. Clots can travel to the brain or other parts of the body and block the flow of blood, which may cause a stroke or other problems. Recent technical improvements in heart-lung bypass machines are helping reduce the risk of blood clots forming.

In general, the risk of complications is higher if CABG is done in an emergency situation (for example, during a heart attack), if you're older than 70, or if you have a history of smoking.

Your risk also is higher if you have other diseases or conditions, such as diabetes, kidney disease, lung disease, or peripheral arterial disease.
Image source: Getty