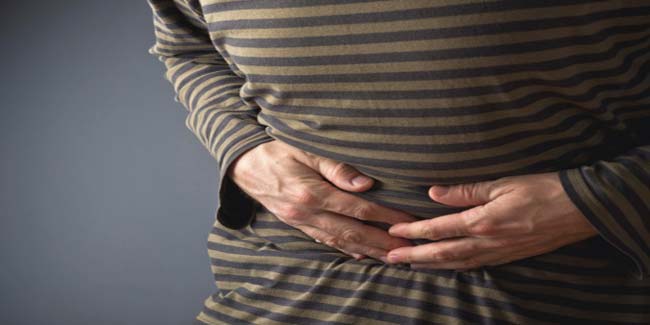 Research has pointed out that Indians are the biggest candidates for hernias. So. what is it that puts Indians at greater risk - is it because of the genes or is it something else?
A bulge of intestine, another organ, or fat through the muscles of the belly is referred to as hernia. It is usually a result of weakness in the muscle wall which allows part of an internal organ to push through.
Why are Indians at higher risk?

Research has pointed that Indians are the biggest potential candidates for hernias. Over the years, the cases of hernia in India are soaring. So, what is the reason behind Indians being at greater risk for hernia? Could it be because of the genes?

A study at Pune suggests that the leading cause of surgeries among Indians is hernia. The study looked at 400 people complaining of stomach and abdominal aches and pains in Pune, Mumbai, Satara, Nagpur, Gadchiroli, Kolhapur and Sangli last month. 350 of them were found to require immediate surgeries for hernia and the rest needed immediate medications. Also, the study underlined that about 30 per cent of all patients who had pursued treatment for a stomach ailment are susceptible to hernia.
The Genetic Effect



Hernia cases are on a rise as Indians are genetically prone to weaker muscles and lower muscle mass. According to the study author, Dr Shashank Shah, the risk of hernia is 25 per cent more among males; while 10 to 12 per cent of any adult population has some kind of hernia trouble.
Hernias are a result of congenital weakness of muscles and age-related deficiencies. In those prone to hernia, even a simple activity like passing stools or strain during urination has caused hernias.

Another risk factor is age – the chances of developing hernias go up as one ages. This is the reason that there is an increase in seniors complaining of hernias.
What can be done to lower the risk?



Hernia is a debilitating and painful condition that often requires surgery, but there are ways in which you can prevent future hernia as well as treat the pain and discomfort hernia causes.

Dietary choices
Eating a low-fat, high-protein diet can help prevent hernia. Fat in excess weakens the muscles of the abdominal walls, which leads to hernia. Foods options such as chicken, fish, cottage cheese and low-fat milk products strengthen the muscles, thereby, preventing hernia.

Prevent constipation
Constipation increases the likelihood of hernia. Eat plenty of high fibre foods such as apples, pears, avocados, peas, grains, nuts and beans to lower the risk of constipation, and hernia.

Gentle abdomen exercises
Exercise that focus on the core abdominal muscles help prevent hernia. These exercises help you lose weight and take off the stress on the abdominal muscles that can cause hernia. However, improperly performed exercise puts you at risk of hernia. Therefore, consult your health care provider before forming your work-out routine.
Hernias can be treated with a minor surgery known as hernia repair. In hernia repair, the expert will gently push the hernia back into its proper location and repair the hole through which it protruded. Hernias sometimes lead to a life-threatening reduction of blood flow, which is why it is important to seek medical attention once you suspect you might have a hernia.
Read more articles on Hernia.