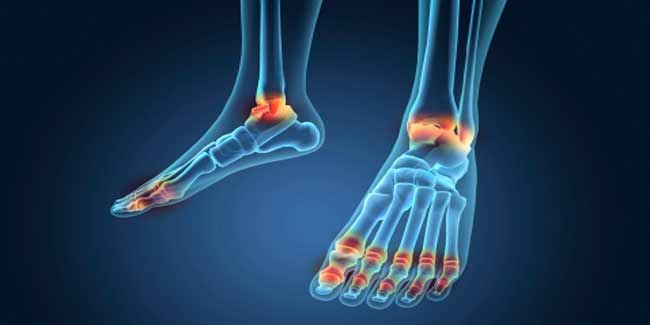 The outcome for patients with polymyositis varies. While some have relatively brief illness, others develop episodes of remissions requiring more or less treatment.
Polymyositis is one of a group of muscle diseases known as the inflammatory myopathies, which are characterized by chronic muscle inflammation accompanied by muscle weakness. Polymyositis affects skeletal muscles (those involved with making movement) on both sides of the body.

Facts about Polymyositis
There is an inflammatory myopathy with onset over weeks or months and steady progression.
Diffuse weakness in the proximal muscles develops.
Proximal myopathy causes difficulty rising from a low chair, climbing steps, lifting objects and combing hair. Fatigue, myalgia, and muscle cramps may also be present.
Rarely seen in persons under age 18; most cases are in adults between the ages of 31 and 60.
Distal muscles are spared, and so fine motor movements of the hand, such as buttoning a shirt, writing, operating a keyboard or playing the piano are affected only late in the disease.
Pharyngeal weakness causes dysphagia.
Weakness may vary from week to week or month to month.
Only a third have pain. There is no rash.
There is no family history of neuromuscular disease, evidence of endocrine disorder or history of exposure to possible toxins.
Diagnosis of Polymyositis
Polymyositis is a diagnosis of exclusion and other considerations include:
Hereditary neuromuscular diseases.
Endocrine disease including thyrotoxicosis and Cushing's disease.
Malabsorption syndromes, alcoholism, cancer, vasculitis, granulomatous disease, sarcoidosis or exposure to drugs or toxins that affect the muscles.
Prognosis of Polymyositis
The prognosis for polymyositis varies. Most people respond fairly well to therapy, but some have a more severe disease that does not respond adequately to therapies and are left with significant disability. In rare cases individuals with severe and progressive muscle weakness will develop respiratory failure or pneumonia. Difficulty swallowing may cause weight loss and malnutrition.

Risk Factors for Polymyositis
Patients with polymyositis tend to have a higher risk for worse outcomes with older age, delay in cortisone treatment, cancer, lung or heart disease, or difficulty swallowing.

Preventing Polymyositis
There is no prevention for polymyositis. When the precise cause of polymyositis is identified, preventative measures might be possible.

There is no cure for polymyositis, but the symptoms can be treated. Options include medication, physical therapy, exercise, heat therapy (including microwave and ultrasound), orthotics and assistive devices, and rest.

Currently funded research is exploring patterns of gene expression among the inflammatory myopathies, the role of viral infection as a precursor to the disorders, and the safety and efficacy of various treatment regimens.

Image Courtesy: Getty

Read more articles on Polymyositis Diagnosis and Prognosis.