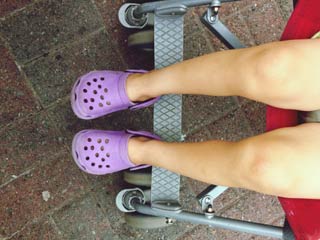 The long-term outlook of hypotonia depends upon the underlying cause, age, severity, and muscles affected. It is often a lifelong condition, and affected children need to learn coping mechanisms and may require therapy.
Hypotonia is referred to as decreased muscle tone, which is primarily seen in children. The low-toned muscles contract very slowly is response to a stimulus. They also cannot maintain contraction for as long as a normal muscle. Many conditions can cause hypotonia as a symptom.

Hypotonia can be treated depending upon how your child is affected. Their general health and ability to participate in therapies will help the doctor to cast a treatment plan. Depending upon your child's abilities, he or she may work toward specific goals such as sitting upright, walking, or taking part in sports. In some cases, your child may need help with his or her coordination and other fine motor skills.


Prognosis of Hypotonia
The outcome of hypotonia in any particular case depends largely on the nature of the underlying disease, age of the child, severity of disease, affected muscles. Hypotonia is a life-long condition but sometimes the muscle tome improves over time. There may not be a developmental delay in children with mild hypotonia, although some children may develop gross motor skills, such as sitting, walking, running, jumping etc, more slowly than others.

Therapy and time may eventually improve the condition of children with hypotonia. By the age of five, hypotonic children may not be the fastest in the playground, but most of them will be with their peers, holding their own. Severely affected children may require walkers and wheelchairs and other adaptive and assistive equipment.

Image: Getty

Read more articles on Hypotonia.