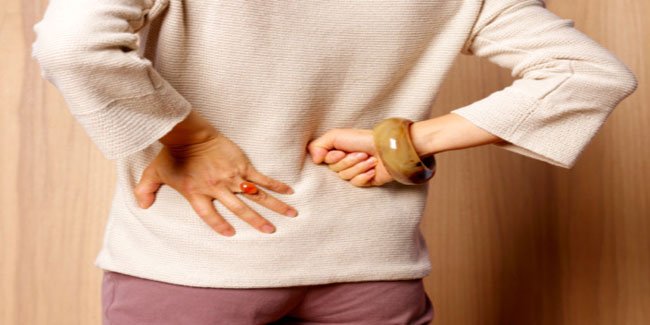 Osteoporosis is a common health problem related to bones posing a greater risk for women than men.
Osteoporosis, meaning porous bone, is a disease of progressive bone loss and weakening resulting in an increased risk of fractures in the spine, wrist and hips. It can also cause fractures in arms and pelvis as well. Most of these fractures often occur as a result of a fall. However, performing even simple household chores can result in a fracture of the spine if osteoporosis has weakened the bones.


Osteoporosis usually develops unnoticed over many years, with no symptoms or discomfort until a fracture occurs. It is a major health problem causing millions of fractures every year however in some cases it can often cause loss of height and a severely rounded upper back.

The problems occur due to the normal changes in the body that are part of aging. Bones grow and repair easily and rapidly during childhood, but the process slows down with age. Bones stop growing in length after the teen years and only increase in density until late 20s. After about the age of 35, the bone density starts decreasing which is a normal process. However in some people it leads to osteoporosis which may result in fractures.

A hip fracture is the most serious and discomforting of all the osteoporotic fractures. Patients who experience a hip fracture require walking aids for several months and may even require help from family or home care. Out of all such cases about half will permanently need walkers to move around.

Osteoporosis in Women
Women are at greater risk of developing osteoporosis than men. Out of the 44 million people at risk for osteoarthritis, 64 percent are women. The IOF (International Osteoporosis Foundation) recently stated that about 200 million women in the world are affected by osteoporosis which is significantly greater as compared to men.


The lower bone density in women is the main reason behind this gender gap. Women have lower bone density than men of same age group and they also have bone mass more quickly as they age, which leads to osteoporosis in some women.

The difference between men and women is quite significant where women may lose as much as one third of their hip bone between the age of 20 and 80 while men only lose one fourth of their hip bone during the same period. That is why 75 percent of the hip osteoporosis cases are found in women. One of every two women over 50 are likely to have an osteoarthritis fracture in their lifetime, which is double the risk in men.
The Factors
The exact medical causes of osteoporosis are still unknown, but doctors have identified some factors that play role in developing osteoporosis. Aging is considered to be the primary factor behind osteoporosis. With age the body's ability to replace bones reduces. The risk for osteoporosis increases with age.

Heredity is another important factor. Some people may develop osteoporosis early in life due to heredity. Family history of fractures, body build and ethnicity can have a role to play in increasing the risk for osteoporosis.


Estrogen, the hormone that helps regulate a woman's reproductive cycle, is also believed to plays a role in keeping human bones strong and healthy. While women have more estrogen than men before menopause, the estrogen production drops significantly due to menopause, increasing the bone loss and thereby the risk of developing osteoporosis.

Poor diet, especially one that is significantly low in calcium, low body weight, and substance abuse has also been linked to osteoporosis, as have smoking and excessive alcohol use. Some thyroid problems and certain medications can also increase the risk of osteoporosis.
Image Courtesy: Getty
Read more artilces on Understand Osteoporosis in Women