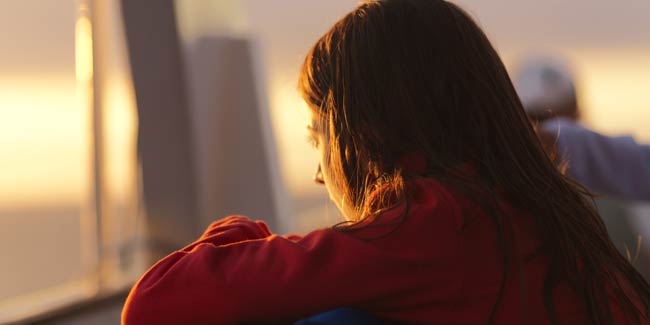 Missed miscarriage can also be identified by observing certain symptoms. In a missed miscarriage, the woman's body continuous to grow in the manner of normal pregnancy despite the foetus being dead.
A missed miscarriage is one in which the foetus has already died but the changes in the woman's body continue as though the foetus were still viable. The usual diagnosis of a missed miscarriage is missing foetal heart beat or no growth in foetal size.


When heartbeat of foetus is missing or if there are no signs of the foetal growth, an ultrasound is done to confirm or refute missed miscarriage. Missed miscarriage can also be identified by observing certain symptoms, but it would still need to be confirmed with an ultrasound.
Missed miscarriage is caused by chromosomal abnormalities due to poor sperm quality or ovum, abnormal multiplication of foetus or genetic abnormalities in father or mother. Women should be able to identify that they may be having a missed miscarriage by recognising some of its symptoms.
Sudden decrease in nausea
If you experience that all of a sudden you do not feel as nauseous as you used to, it could be a sign of missed miscarriage. You should be aware that similar symptoms can be experienced in the normal course of pregnancy, at the end of first trimester.
Sudden feeling of energy
Pregnancy is especially draining in the first and third trimester. So, if you suddenly find yourself having normal energy, be alert. Since your body focuses completely on the growth of your baby in the first trimester, you are bound to have fatigue. If you do not feel fatigue, it could be due to a missed miscarriage.
Brown vaginal discharge
If you find your vaginal discharge brown, it could be a sign of miscarriage. To check the colour of vaginal discharge, wear white underwear and keep checking after each discharge. Brown discharge does not confirm a missed miscarriage but it is worth keeping an eye on for the possibility.
Ultrasound
If for any reason, you find yourself apprehensive about your baby, get an appointment with your doctor. Ultrasound machines at the doctor's clinic can detect the heartbeat of the foetus after even 5 weeks' gestation. Doppler is another machine which can be used to detect foetal heartbeat but it works only after 10 weeks' gestation. If the baby's heartbeat is not detected, it is a case of missed miscarriage and the baby does not exist.
After detecting a missed miscarriage, medical intervention would become necessary for its treatment. It can be done through medications or a surgery known as D&C (dilatation & curettage).
Read more articles on Miscarriage.