Breast cancer is wrongly perceived as a woman's disease. Men can suffer from breast cancer too but it is quite rare and uncommon when compared to cases in women. Breast tissue is present in men though it is small in amount and does not function the way it does in women (does not produce milk).
Men of any age can suffer from breast cancer but the risk increases later in life, around the age of sixty and seventy. The diagnosis of breast cancer in men is same as in women. Due to low awareness level of this condition men tend to be clueless about any body changes and are embarrassed to discuss any changes in breast appearance which affects timely treatment.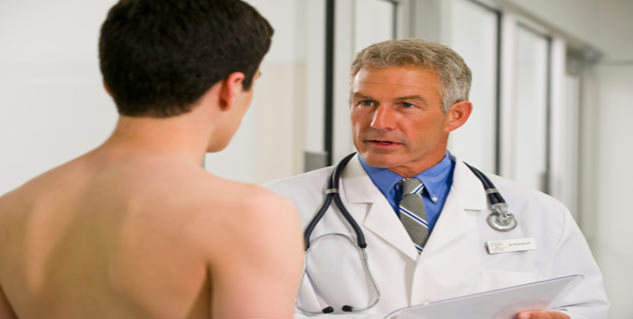 Symptoms
Symptoms of breast cancer in men are similar to those in women. One of the foremost signs is a lump on his chest. But unlike women, men tend to delay going to the doctor until they have more severe symptoms. One severe symptom can be bleeding from the nipple.
Also read: 4 Breast cancer symptoms other than breast lump you should watch out for
Diagnosis
The techniques that are used to diagnose breast cancer in men are physical exams, mammography and biopsies (examining small samples of tissue under a microscope).
Treatment
The treatment for breast cancer in men is done with the same approaches. Surgery, radiation, chemotherapy, biological therapy and hormone therapy are used to treat breast cancer in men.
Read more articles on Men's Health
For more such stories, Download Onlymyhealth App.