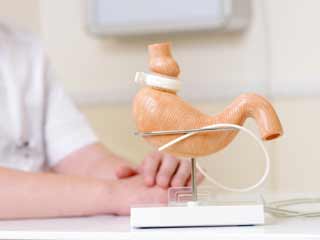 The Crohn's and Colitis Foundation of America reports that 30 to 60 percent of people with Inflammatory Bowel Disease may have low bone density, which puts them at significant risk for osteoporosis.
Osteoporosis is a disease in which bone tissue deteriorates, resulting in loss of bone mass. It weakens bones and makes them more susceptible to fracture, particularly in the hip, spine and wrist. Though it is often perceived as a disease affecting older adults, osteoporosis can strike at any age. It also occurs more frequently in people with certain pre-existing medical conditions, including inflammatory bowel disease (IBD).

In fact, osteoporosis is a recognized complication of IBD. Loss of bone mass appears to be more common in Crohn's disease, however patients with ulcerative colitis – particularly those on long-term steroid therapy – can be affected as well. The following is provided for information only, to raise awareness of the risk of osteoporosis among IBD patients. Individuals with IBD should discuss their risks, as well as testing and treatment measures, with their gastroenterologists.


What causes osteoporosis in IBD
The reasons for bone loss among IBD patients are not fully known. In addition to the risk factors affecting the general population, there are a number of possible IBD related causes for bone loss. These include: genetic factors; long-term steroid use; inadequate amounts of calcium and vitamin D; hormonal deficiencies; and certain aspects of IBD itself, such as the inflammatory process or the involvement of the small bowel.

Long-term corticosteroid use
Over time, corticosteroids interfere with the calcium balance in the body and interrupt the bone repair and rebuilding process. They have also been shown to reduce the production of estrogen in women and testosterone in men, another factor that may slow the bone rebuilding process. Steroids are often essential for the treatment of IBD, and it is unlikely that the medication can simply be stopped. Your gastroenterologist can discuss the osteoporosis risk with you and recommend other steps that can be taken to prevent or minimize bone loss.

Inflammatory disease
Research studies have shown that IBD patients who have never taken steroids also have increased rates of osteoporosis, indicating that something in the inflammatory process is contributing to bone loss. The development of osteoporosis may be related to ongoing inflammation with abnormal levels of cytokines – proteins that are involved in the inflammatory process – which may affect bone breakdown or formation.

Extensive involvement of small bowel
People who have had extensive inflammation of the small bowel and/or have had parts of the small bowel surgically removed may be at higher risk for osteoporosis. In these individuals, the remaining intestine may not be able to absorb the proper amounts of calcium and Vitamin D, both of which contribute to healthy bones.

Image: Getty

Read more articles on Understand Osteoporosis and Inflammatory Bowel Disease.