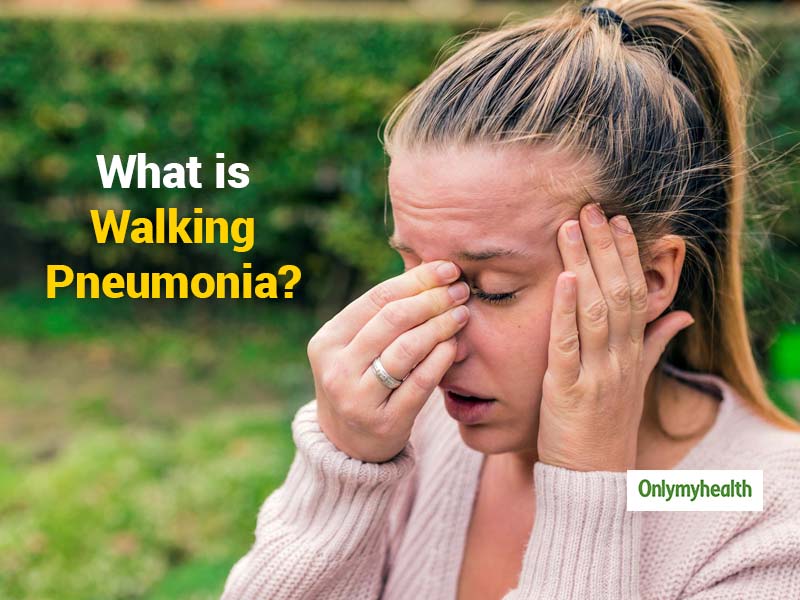 Walking pneumonia is a respiratory infection with mild symptoms. This pneumonia is most common with children.
Walking pneumonia is also called atypical pneumonia because unlike regular pneumonia, it is resistant to medicines that treat pneumonia. This pneumonia is a bacterial respiratory infection that affects the upper and lower tract which is why many people confuse this with bronchitis. The symptoms are so mild and common that this condition often goes unnoticed. Only in severe cases where the symptoms are identified require medical attention. Kids are more prone to this infection than adults. This condition can stay from a week up to a month.
Symptoms of walking pneumonia
Walking pneumonia symptoms are mild just like that of common cold. Initially, the affected person doesn't show any unusual symptoms for about a week. This makes this condition difficult to detect. Only when the signs intensify after a week or so, the condition is identified. Here are the symptoms are seen in a patient of walking pneumonia:
Common cold
Persistent dry cough
Sore throat
Headache
Inflammation in the throat
Chills
Labored breathing
Rapid breathing
Wheezing
Chest pain
Vomiting
Abdominal pain
Loss of appetite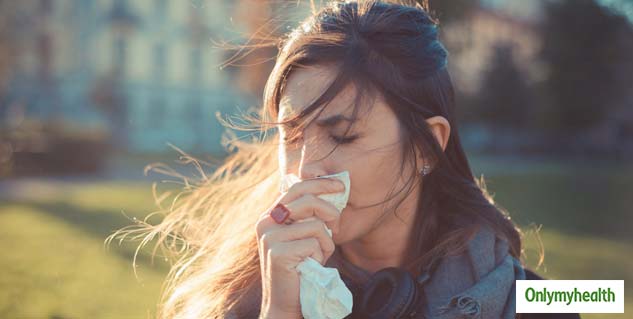 Walking Pneumonia Types
There are three types of walking pneumonia based on the bacteria it is caused by. These are:
Mycoplasma pneumonia: this type of pneumonia is caused by Mycoplasma Pneumoniae bacteria and it is comparatively milder than the other types. It is very common with children.
Chlamydial pneumonia: This pneumonia is caused after getting infected with Chlamydia pneumoniae bacterium.
Legionella pneumonia: Also called Legionnaires' disease is a serious type of walking pneumonia which in severe condition can cause respiratory failure and even death. People with chronic ailments such as older adults with any medical condition are highly susceptible to this pneumonia.
Also Read: Know 6 Types of Pneumonia, Their Symptoms and Causes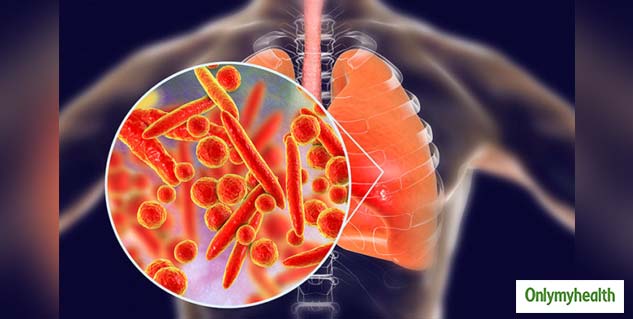 Walking Pneumonia Vs. Bronchitis
Due to similar symptoms, people often mix up walking pneumonia and bronchitis. However, the two can be differentiated from their symptoms. While walking pneumonia affects the upper and lower respiratory tract, bronchitis only affects the bronchial tubes. While walking pneumonia shows symptoms of common cold, bronchitis causes productive cough with mucus formation. Besides, sneezing, runny nose and fatigue are also noticed. You must learn to differentiate the symptoms to find the correct problem.
Who are at risk of walking pneumonia?
Although anybody can get this respiratory infection, the risk is higher in: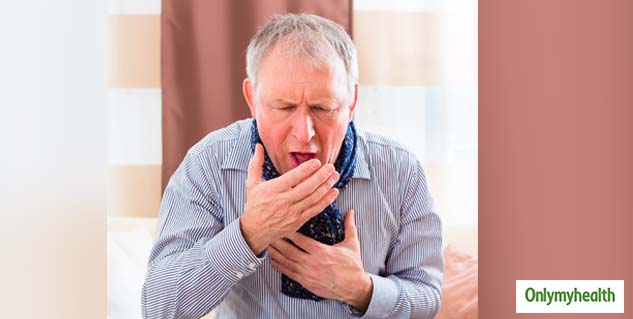 Children below 2 years
Older adults aged 65 years or above
People with poor immunity
People with chronic illnesses
A patient of respiratory issues like COPD(chronic obstructive pulmonary disease)
People who consume tobacco
People who take immunosuppressant drugs
Possible treatments of walking pneumonia
Home treatment
In most conditions, walking pneumonia can be easily controlled at home. In most cases, the symptoms subside within a week. Only if they persist, you would require proper medical aid. Walking pneumonia is contagious and it may infect others through water droplets. However, this is possible if the symptoms are very severe.
Medicines
Generally, this bacterial infection can be easily controlled with antibiotics. If you suffer from this condition, you may seek a doctor's help.
Hospitalization
Only severe cases of walking pneumonia require hospitalization. It depends on the severity of the case.
Read More Articles in Other Diseases