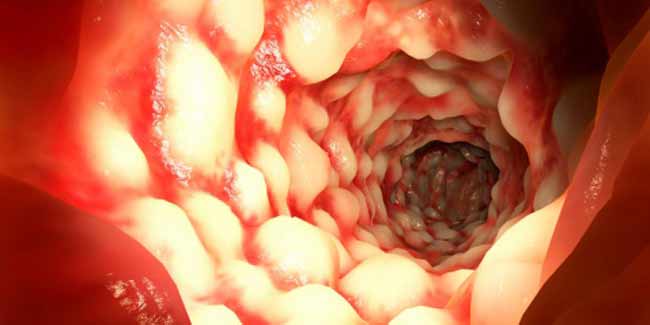 Crohn's disease and ulcerative colitis are inflammatory bowel diseases that affect nearly 1 million Americans.
Inflammatory bowel disease (IBD) is a chronic inflammation of all or part of the digestive tract. The condition usually includes ulcerative colitis and Crohn's disease. Both the conditions usually include severe diarrhea, pain, fatigue and weight loss. The condition can sometime be life-threatening.
What is Ulcerative Colitis?
Ulcerative colitis is an inflammatory disease of the bowel which leads to long-lasting inflammation and sores in the innermost lining of the large intestine and rectum.
Crohn's Disease
Crohn's disease is a type of IBD in which inflammation is caused in the lining of the digestive tract. In this condition, the inflammation often spreads deep into the affected tissues. The inflammation can involve different areas of the digestive tract, including large intestine, small intestine or both.

Collagenous colitis and lymphocytic colitis are also inflammatory bowel diseases but are usually considered to be separate from classic inflammatory bowel diseases.
Image courtesy: Getty Images
Read more on Understand Osteoporosis and Inflammatory Bowel Disease.