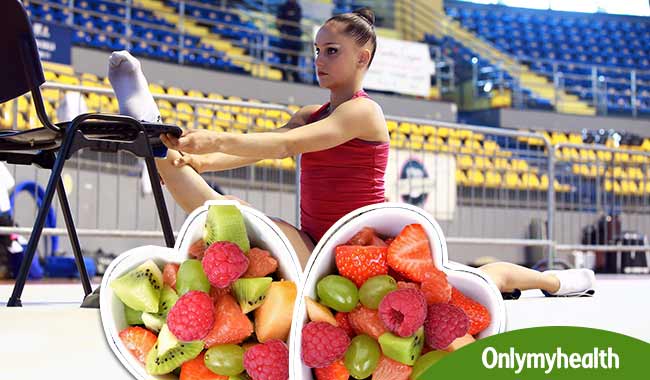 A balanced diet is a must for an athlete. Fruits, vegetables, dairy products and whole grains are some of the essential sports nutrients that must be included in the diet of an athlete.
When participating in intense sports it is important to have information about sports nutrition. Often people workout without proper knowledge of how the body works, what nutrients are required to sustain a workout and how the body utilizes the nutrients that are provided. People are also unaware of the essentials of a sports drink and post-workout feeding.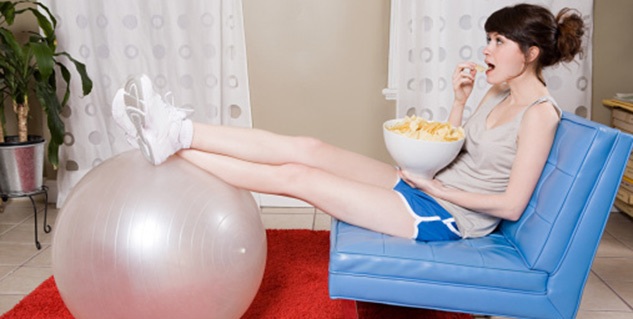 Read: Want Another Plate of Food, How about Some Antidotes to Go With it?
Diet Can Increase an Athletic Performance
To increase your athletic performance, a balanced intake of vitamins, minerals, carbohydrates, proteins, fats, and fluids is necessary. The right balance of nutrients will improve the body composition which increases strength, speed, and coordination. Your diet plan must include a balance of fruits, vegetables, whole grains, dairy products lean meats, beans, and essential fats. Sports nutrition will also help recover swiftly after an intense workout.
An ideal sports nutrition diet

An optimum sports nutrition intake should ideally be that of:
60-70% of calories in the diet should come from carbohydrates,
12% of protein,
The remainder 18-28% from fat
This translates to eating a healthy i.e. diet high in carbohydrate and low in fat and protein than average. The key ingredients in sports nutrition are carbohydrates, protein, fats, fluids and iron. A consistent exercise requires a good supply of high-quality energy to the working muscles.
Carbohydrates
Carbohydrate is a very important fuel for the exercise. It is essential because:
Regular training requires eating lots of carbohydrate-rich foods which will encourage the body to store glycogen
It's a body's fuel of choice for any exercise that is a little more intense than a gentle jog
Glycogen is broken down to supply energy more quickly than fat, but glycogen can be stored in limited amounts by regular training and competitions. The activity lasts for an hour and carries the risk of glycogen depletion. Low glycogen store yields to poor performance, illness, constant fatigue and an increased risk of injury
Therefore aim at consuming about 8- 10 grams of carbohydrate per kg of body weight per day. It's best to cut back on fat and increase the carbohydrate intake.

Let your main meal be based on carbohydrate foods such as potatoes, brown rice, pasta, chapatti, bread and so on. As these complex carbohydrates take a bit longer to be digested and absorbed into the body. As it takes a longer time to break down, it provides energy at a slower rate than simple sugars.
Role of Starch and Fiber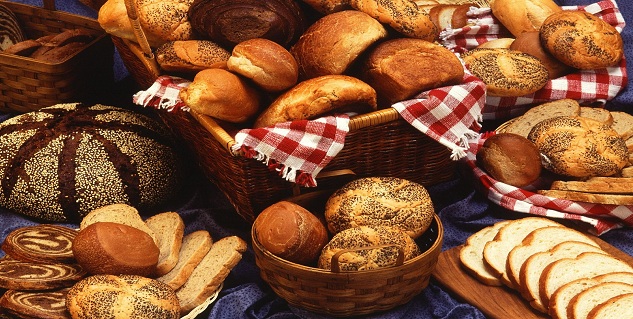 Read: Everything You Need to Know about Fibre Rich Foods
Starch and fiber are also good complex carbohydrates as it is broken down and stored as glycogen, however as fiber takes a longer time to get digested it is not available as a source of energy. Foods high in starch include whole grain breads, cereals, pasta, and grains. Porridge is a good high-carbohydrate choice to start the day with. Drink fruit juice with meals and a milky drink at bedtime. To avoid burn out during your training session consume fresh or dried fruit, crackers, wheat bread and jam as this cuts down the glycogen loss and boosts your performance. Eat a balanced breakfast and continue eating a variety of high-quality foods throughout the day.

Fluids are very important for people engaged in serious sports. Dehydration is something to watch out for. Even a small percentage of fluid loss means that the body operates at less than 80% of the potential. And severe dehydration can be dangerous to the health.

Consuming enough water, particularly in hot climates or if you are a champion sweater. It's a good idea to consume sports drinks as they have a slight edge over plain water.

Image: Getty
Read more articles on Diet & Nutrition.
For more such articles, Download OlnymyHealth App.