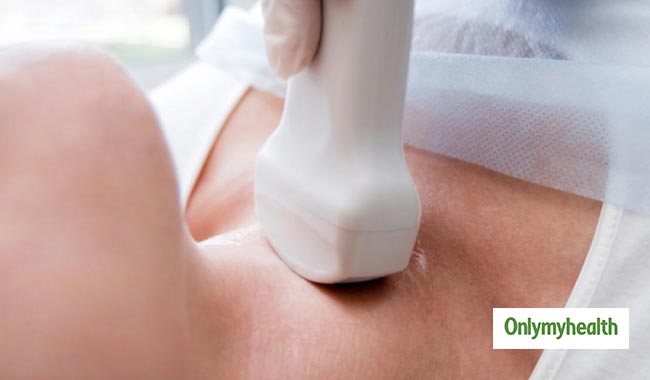 Hypoparathyroidism is a one of the rare thyroid disorders characterised by very small amounts of the parathyroid hormone production. Learn about its symptoms and what the right time is to consult a doctor.
Hypoparathyroidism is a rare disorder, which occurs when the body produces tiny amounts of the parathyroid hormone. In some cases, the body fails to produce this hormone at all. The parathyroid hormone, together with vitamin D and one other hormone called calcitonin are responsible for regulation of the amount of calcium in the blood.
Nurse checking ladys neckHypoparathyroidism can, therefore, result in an abnormally low level of calcium in the blood, called hypocalcemia. Parathyroid hormone is produced by the parathyroid gland, which consists of four small glands located behind the thyroid gland in the neck region of the body.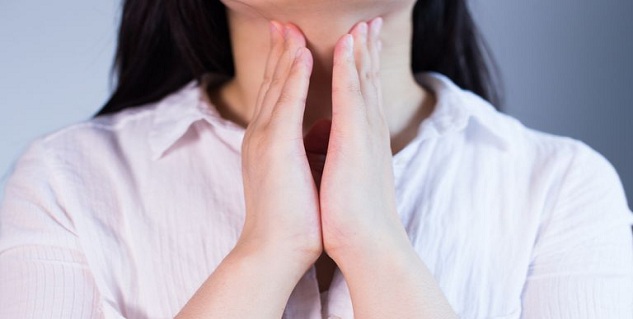 Also read: Easy Ways to Treat Hypothyroidism Naturally
Types of Hypoparathyroidism
Hypoparathyroidism is a medical condition that professionals categorise as both hereditary or acquired.
Hereditary Hypoparathyroidism: In hereditary hypoparathyroidism condition, the parathyroid glands are either absent at birth or then if present, fail to function correctly thus causing complications associated with hypoparathyroidism. Hereditary hypoparathyroidism sometimes occurs with other developmental defects, or as part of a syndrome that affects the thyroid gland and adrenal cortex. It generally causes symptoms before age 10, although occasionally symptoms will appear later.
Acquired Hypoparathyroidism: Acquired hypoparathyroidism commonly occurs, when the parathyroid glands are removed or damaged during surgery done on the thyroid glands. This can occur during surgery on the thyroid gland to treat hyperthyroidism or a thyroid tumour or during surgery on the parathyroid glands themselves to handle an overproduction of parathyroid hormone (hyperparathyroidism). The acquired hypoparathyroidism is most often temporary. Acquired hypoparathyroidism is less common than it once was because surgeons have recognised the importance of preserving the parathyroid glands during surgery and nonsurgical treatments for hyperthyroidism have gained increasing popularity.
Symptoms of Hypoparathyroidism
Symptoms of hypoparathyroidism result from the low levels of calcium in the body. The most common symptom is that of muscle cramps or tightness and tingling of the lips or fingers. This condition is known as 'Tetany', which causes twitching and painful spasms in muscles of the face, hands, arms, throat and, sometimes, the feet. In rare cases, seizures might also occur.
In addition to tetany, symptoms accompanying hereditary hypoparathyroidism can include:
hair loss,
dry skin,
mental retardation,
yeast infection (candidiasis), typically of the fingernails, toenails, skin, mouth (thrush) or vagina,
poor tooth development in children
An Appropriate Time to Seek Medical Help
It is essential that early signs are recognised and reported to the doctor at the earliest possible to curb hypoparathyroidism at an early stage. When an individual starts experiencing painful muscle spasms particularly in the face, hands, arms or feet, these could be early symptoms of hypoparathyroidism and should be reported to a physician. The sensation of having pins-and-needles in the face, hands or feet can also indicate hypoparathyroidism. In addition to these muscle dysfunctions, other symptoms exist, which can help in identifying hypoparathyroidism. Excessive hair loss, overly dry skin, patches of itchy, red or scaly skin, tooth abnormalities and delayed developmental milestones are some of the other easily recognisable symptoms of hypoparathyroidism.
Read more articles on Thyroid.
For more related articles, download OnlymyHealth app.