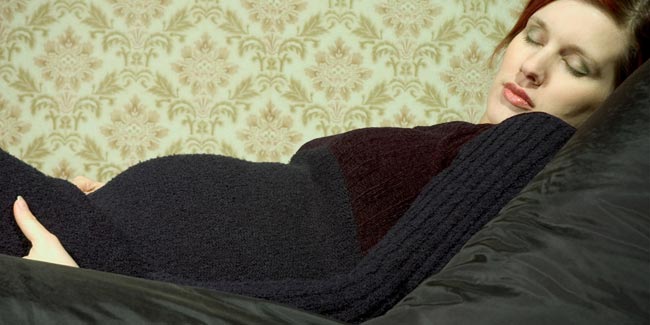 Learn about the life-threatening pregnancy complication, which is thought to be a type of severe preeclampsia.
HELLP syndrome is an obstetric complication that occurs in pregnant women who have hemolysis (the breakdown of red blood cells). The elevated liver enzymes and low platelet count cause tiredness, abdominal pain, nausea, vomiting and blood in the urine in pregnant women. The condition occurs to approximately 10 per cent of pregnant women who have pre-eclampsia or eclampsia. Mostly, the syndrome develops before the pregnancy is 37 weeks; however, it may develop a week after the baby is born.

Risks of Developing HELLP Syndrome

Pregnant women, older than 35 or under the age of 20, are more likely to develop HELLP than other pregnant women. The cause of HELLP syndrome is unknown. Many women have high blood pressure and are diagnosed with preeclampsia before they develop HELLP syndrome.
Symptoms

Most if the symptoms of HELLP syndrome are vague, these include:
feeling unwell,
excess weight gain,
fatigue,
fluid retention,
nausea,
vomiting that continues to get worse,
headache,
abdominal pain (on the right side),
nosebleed,
vision problems (particularly blurry vision),
bleeding that won't stop easily and
seizures or convulsions.

Medical Assistance and Treatment

HELLP syndrome can threaten a woman's life and that of the baby. The condition demands immediate medical attention as there is a risk of suffering serious complications, particularly liver damage.

As of now, delivery of the baby is the only foolproof treatment option available. So, in case a woman believes she may have HELLP syndrome, she must see obstetrician without any delay. The obstetrician will tell the woman what needs to be done next.

Initially, the obstetrician may give the mother a steroid in order to shield both the mother and the baby from HELLP syndrome effects. Thereafter, it is advised to deliver the baby even if the baby is premature as liver function in the mother could become worse very quickly.

After the emergency delivery, mother may need a blood transfusion if she continues to bleed. Besides, baby is given intravenous (IV) fluids. In case of a pre-term birth, the baby is given intravenous fluids with calcium and protein to make up for the low birth weight.
Complications

If a woman has HELLP syndrome, she may have complications before and after the baby is delivered. These include:
Disseminated intravascular coagulation (DIC), a clotting disorder that leads to excess bleeding.
Pulmonary edema, fluid in the lungs.
Liver haemorrhage.
Placental abruption, in which placenta separates from the uterine wall.
Kidney failure.
Read more articles on Pregnancy