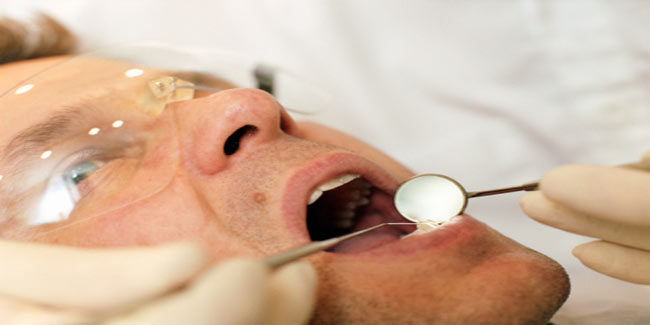 One of the most commonly recommended treatments for gum diseases is gingival flap surgery which helps the dentist to take a closer look at the roots of teeth.
Periodontitis that cannot be cured with antibiotics or root planning and scaling requires a surgery. The surgery for the same is a flap procedure that cleans the roots of a tooth and repairs bone damage that occurs due to gum disease.
The surgical procedure is used to manage gum disease (periodontitis). It is usually done in people with moderate or advanced periodontitis, especially if scaling and root planning is not able to control the gum infection.

Gingival flap surgery involves many different facets and techniques. Regenerative and cosmetic techniques are recent encouraging surgical modes of treatment. Among other surgical techniques that are used are crown lengthening, apically repositioned flaps, growing enamel, gingival grafts including root coverage as well as regenerating new keratinized tissue and mucogingival flap surgery.
How Gingival Flap Surgery is done?



An oral surgeon or a gum specialist (periodontist) will give you a local anaesthetic to numb the area where the doctor operates on your gums. He will pull back a section of your gums to clean the roots of your teeth and repair damaged bone. Then the gum flap will be sewn back into place and covered with gauze to stop the bleeding.

During the surgery, the doctor may smooth and reshape your bone so that plaque has fewer places to grow. He may also repair it with bone from another part of the body or with man-made materials. He may come across something that calls for a modification or change from the anticipated surgical plan. These circumstances are the removal of a hopeless root of a multi-rooted tooth so as to preserve the tooth, the placement of a bone graft material to guide (enhance) bone regeneration prior to completion of the surgery originally outlined.

It will take a few days for you to recover from a gingival flap procedure. You must follow the home care instructions that your oral surgeon gives you. In case of any confusion, call your dentist.
Read more articles on Gingival Flap Surgery.