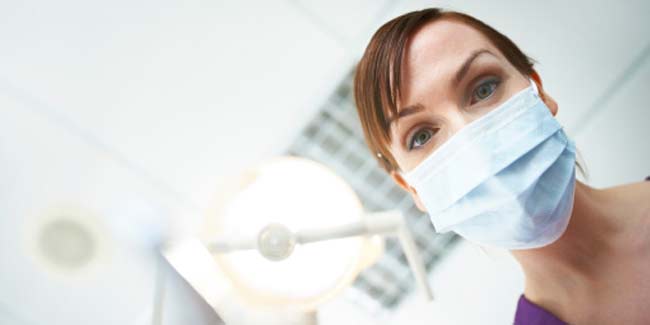 An apicoectomy is generally a permanent cure and usually last for the life of the tooth. In most cases the surgery lasts for 30-90 minutes.
What is Apicoectomy?
The teeth are held in place by roots which go into the jawbone. Nerves and blood vessels enter the tooth through the end of the root (called the apex) and then pass through a canal inside the root to the pulp chamber. The pulp chamber is present inside the crown--the part of the tooth that is seen in the mouth. In root canal treatment, the canals are cleaned and the inflamed or infected tissue is removed. If the infection cannot be managed with root canal treatment or retreatment, apicoectomy may be needed.

During apicoectomy, the root tip, or apex, and the infected tissue are removed. Then filling is done to seal the end of the root. An apicoectomy is performed using an operating microscope. That's why apicoectomy is also called endodontic microsurgery.
The Risks of Apicoectomy
Like all medical procedures, apicoectomy too carries a few risks. The risks of apicoectomy are as follows.

The primary risk is that surgery may fail and the tooth may need to be extracted.
If the procedure is done on back of your upper jaw, the infection can extend to the sinuses. You may be prescribed antibiotics and decongestants.
Surgery on the roots of the back teeth in the lower jaw may damage the major nerves.

However, before the procedure your endodontist take X-rays to determine how close the roots are to the nerves, and so the chances of damage are extremely small.
Expected Duration of Apicoectomy
In most patients apicoectomies take approximately 30 to 90 minutes. The duration of the surgery varies on the location of the tooth and the complexity of the root structure. Time taken for apicoectomies of the front teeth is generally the shortest whereas lower molars generally take more time.
Image courtesy: Getty Images
Read more articles on Apicoectomy.