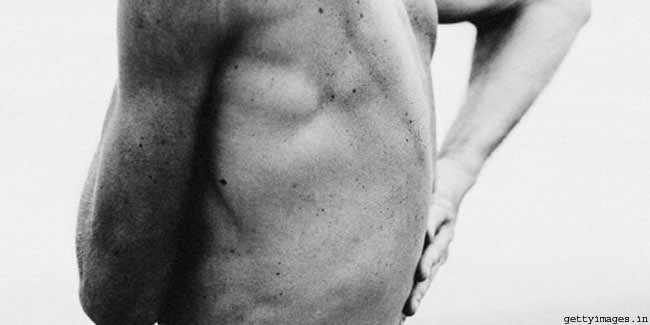 The diagnosis of back pain is undertaken to find out the exact reason behind the pain and also the severity of symptoms. Tests to diagnose back pain include CT scans, MRIs, and blood and urine tests.
Back pain is a medical problem that is very commonly experienced by young and old alike. Because several different medical conditions may be causing one to suffer from back pain, it is very important that one go for a thorough examination of medical history.
When you are at the doctor's clinic complaining about a pain in the lower back that you have been suffering from since a long time, do not be hesitated to answer the questions that he/she throws at you. One of the first things that the doctor will do is check what is really causing the pain. Unless the back pain has completely immobilized your movement, the doctor will test a range of motions as well as nerve functions by touching different part of the affected area to locate where the pain is starting from.
Blood/urine Tests
Because back pain is caused by several factors even underlying medical conditions, the doctor will make you undergo blood/urine tests to see if there is an infection that is causing the problem.
X-ray
Taking X-rays will help to pinpoint if there is any broken bone or other defects in the skeletal system.
MRI
An MRI or magnetic resonance imaging scan is done to check if there is any soft-tissue damage in the form of disk herniation. Those who cannot undergo an MRI scan can go through CT scan. These imaging tests are not usually recommended if the back pain is caused by excessive use of the back bone or muscles, but when there has been direct trauma to the back or the pain is caused by muscle weakness or nerve issues. It is also important to note that not always there is a link between findings on imaging studies and the amount of back pain that one is suffering from. A lot of times it has been found that older people were said to be suffering from back pain on the MRI and CT scans but they were not really suffering from it.
Prognosis
Back pain is a common complaint. Read to know the prognosis for back pain.
• Prognosis of back pain can be variable. Some people may have minor episodes of acute back pain and recover completely whereas others may have chronic (that is long periods) of mild to moderate back pain that are interrupted by periods of severe pain. This can severely affect their normal every day activities and quality of life.
• Most people with back pain start to improve within a couple of days to a few weeks. And, most people recover completely in just six weeks. According to a study, about 40 percent of patients with back pain recovered completely within six weeks; 58 percent became pain-free within 12 weeks and 73 percent were pain-free within one year. In about 90 percent of people with back pain, recurrence was likely to happen within one year.
• Back pain, particularly chronic back pain, is affected by psychological and social factors as well. A person who is happy and has a positive frame of mind is more likely to make faster recovery compared with those who report symptoms of depression and are unhappy with one or more aspects of their life. Some people with chronic back pain may be benefitted from psychological treatment in addition to medication.

If your back pain persists for more than a few days, consult a doctor to diagnose the cause of pain. You will be treated based on the underlying cause.
Read more Back Pain Diagnosis and Prognosis.