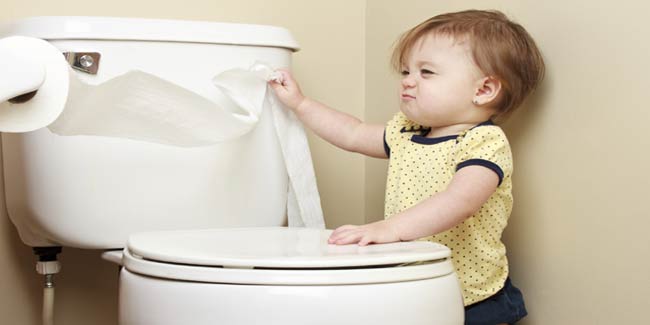 Children can also be effected by kidney infection which could cause a lot of pain. Know the causes to keep your children away from such infections.
Kidney infection is also known as renal infection and is a type of urinary tract infection which is caused by bacteria known as E. coli bacteria. Treating the infection is necessary because it could lead to serious complications.
The bacteria involved for kidney infection may have spread from the bladder to the urethra and from there to one of the kidneys, thus infecting the kidney. The affected person's kidney could be damaged and poisoning or sepsis can also happen. This infection is treated with antibiotics in many cases and the patients have to be hospitalised most of the times. Children are also affected by kidney infection.

The Cause
The bacteria are usually present only at the end of the urethra and on the skin around the opening of the urethra, and this does not usually cause any infection. When the harmful bacteria happen to get into the urinary tract then they may cause an infection, as these bacteria can get into the urinary tract at the opening of the urethra. Then form the urethra it travels to the kidney causing kidney infection. The medical term for this is pyelonephritis.

Kidney infection is very serious leading to the damaging of the kidneys if they aren't treated in time with medicines. Kidney infection can cause fever and child may feel pain in the side and the back.

Having said all of this the main reason for a kidney infection is bad bathroom habits, and children are bound to take things easily and be careless. Here are some bad bathroom habits that cause the infection:

• Not wiping the area of the genital.
• Not urinating regularly, and holding urine for a long time.
• Not emptying the bladder all the way.
• When genitals are pressed by clothing while urinating.

The Problem of Diagnosing
The first thing that one must understand is that it is hard to diagnose kidney infection in babies and young children. This primarily happens because they are unable to tell us what they are going through or how they are feeling. For this reason it is necessary that a child who is experiencing unexplained fever for three or more days should be tested. Urinary tract infection could be the cause for this. In fact fever might be the only symptom that this baby is experiencing.

For an older child it would be easier to tell when he or she is facing a problem, like the burning sensation when urinating. Your child will have fever, will be tired, and have nausea and vomit. Of course a fever could have been caused by many other problems like cold and allergy, so it is absolutely important that you take your child to get things checked.

Read more articles on Kidney Diseases