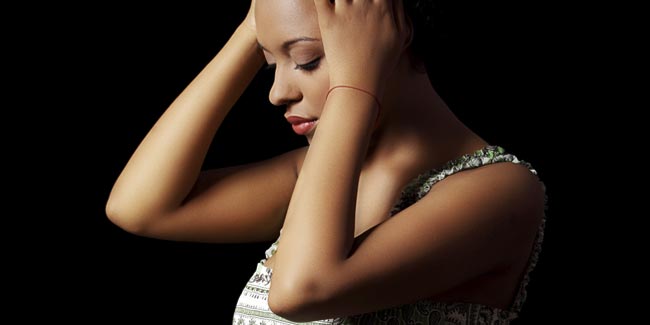 False pregnancy is a condition in which the body deludes itself into believing that it is pregnant and starts to show some symptoms too.
False pregnancy is the belief that you are pregnant when that is not the case. It is also called pseudocyesis. Those suffering from pseudocyesis show many symptoms of pregnancy without actually having a foetus.
Psedocyesis has been known for centuries but the physical and psychological factors at the root of it are being discovered only now. The root of pseudocyesis is psychological. The exact cause of the problem has not been understood but doctors suspect that the body assumes that it is pregnant and starts to show related symptoms.
When a woman has intense yearning to get pregnant, her body may start producing some actual signs of pregnancy such as enlarged breasts, grown belly and even the feeling of foetal movement. The woman's brain only feeds of such symptoms to accentuate the feeling of being pregnant. This results in production of hormones such as estrogen and prolactin too in the body and thereby, some more and more vivid pregnancy symptoms develop.

Emotional and mental trauma due to infertility, repeat miscarriages, intense desire to get married or soon to come menopause can cause a woman pining for a baby. It has also been suggested that emotionally disturbing factors such as lack of education, poverty, sexual abuse in childhood or relationship problems can result in false pregnancy. You need to make a distinction between a case of false pregnancy and other conditions in which pregnancy is falsely believed. Women have been known to claim being pregnant for benefitting or having delusions about being pregnant, such as in patients with schizophrenia.
How to check for false pregnancy

Doctors determine about a pregnancy being false or normal by the usual medical tests. The symptoms of pregnancy in a woman are tested by a pelvic exam and abdominal ultrasound. These are used to get a feel of the baby growing in the uterus and visualise him too. If it is a case of false pregnancy, no baby would be seen in the ultrasound scans and neither would there be any heartbeats.

In false pregnancy however, the doctors do find some physical changes indicative of pregnancy symptoms, such as enlarged uterus and softened cervix. Moreover, some medical conditions also have symptoms similar to pregnancy. They are ectopic pregnancy, morbid obesity and cancer. Doctors need to test, evaluate and rule out these conditions too, when testing for a false pregnancy.
Read more articles on Pregnancy Symptoms.