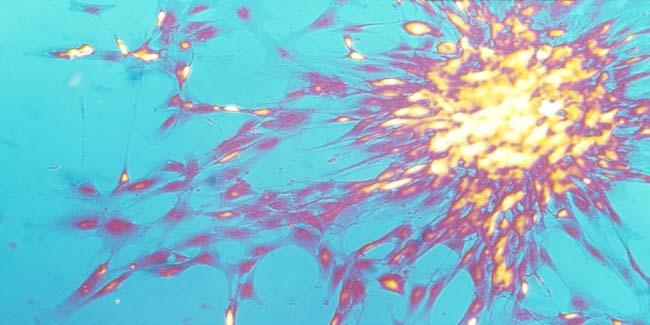 Bone cancer is a type of cancer that involves the grown of malignant tumour cells in the bone's tissues. Know about the different types of bone cancers.
Bone cancer refers to a cancer that has spread to the bones from another place. Bone is a supporting framework of the body and most bones are hollow. The outer part of the bones consist a network of fibrous tissues referred to as matrix onto which calcium salts get laid down.
When the tumour cells are looked at under a microscope, they reveal the part of the body they came from because they function as cells from that particular part of the body even though they have moved base. For instance, if a person has lung cancer that has spread to the bone, the cells of the tumour in the bone will look and act like lung cancer cells and therefore, would have to be treatment with drugs that are prescribed for lung cancer.

Other kinds of bone cancer include those that start in the blood-forming cells of the bone marrow, but not inside the bone. The most common type of bone cancer that starts in the bone marrow is called multiple myeloma. Leukemia is another form of bone cancer that starts in the bone marrow and is generally considered a blood cancer instead of bone cancer.

Typically all bone cancers are classified into two types: primary and secondary. Primary bone cancers are those that start in the bone itself. They are also called true bone cancers or sarcomas. Sarcomas are tumours that start in the bone, muscle, blood vessels, fibrous tissues, fat tissues and other tissues. These may also develop in other parts of the body.
Read more articles on Bone Cancer.