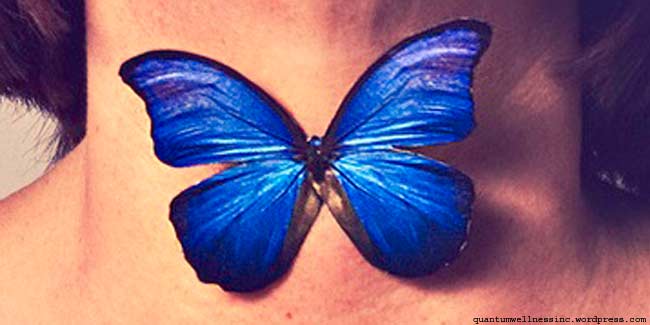 Signs and symptoms of thyroid nodules are not so prominent till the time they have become malignant. But, there are a few things that we can do to keep safe.
If you are in the United States, you know how popular thyroid nodules are among the common endocrine complaints.
Thyroid nodules are referred to as either solid or fluid-filled lump that form within in the thyroid gland. The thyroid gland is a small gland that is located at the base of the neck or just above the breastbone. Most cases of thyroid nodules are not serious and therefore, do not produce any symptoms. It is when you go through a routine medical exam at the doctor's clinic that you realise you have a thyroid nodule.
Symptoms of Thyroid Nodules
Even though, thyroid nodules do not produce any symptoms, you may observe at times that the nodules have become so large that they:
• Can be felt
• Can be seen as a swelling at the base of the neck
• Can press on your esophagus, make you gasp for breath or have difficult in swallowing.

The thyroid nodules, sometimes, produce an excess of thyroxine, the hormone that is secreted by the thyroid gland. This extra thyroxine causes problems like:
• Nervousness
• Irregular or rapid heartbeat.
Some thyroid nodules can be malignant i.e. cancerous, though it is difficult to tell if they are cancerous or not merely by the symptoms that show. Cancerous thyroid nodules are found to be in the form of large fixed masses that grow really fast.
Signs of Thyroid Nodules
Signs of any disease are those that are visible to anyone's eye. If you think that you may be suffering from thyroid nodules, it is important to get it once confirmed by the doctor. When the thyroid nodules are benign, they do not cause any problems and do not show a lot of signs. One of the signs of a growing thyroid nodule includes swelling in the neck, which is followed by trouble swallowing or breathing. It is important to realise that nodules once grown, tend to keep growing and the patient must eliminate any possibility of cancer.
Few other signs of thyroid nodules include:

• Sudden drop in weight despite of a normal or increase appetite
• Trouble sleeping at night
• Weakness in the muscles
• Irritability or nervousness. This can be seen by other members of the family/close friends.

When you visit the doctor, there will be a number of tests that he/she will prescribe if it really is a concern related to thyroid nodules. There are times when you just see a lump that goes up and down when you swallow food with no obvious symptom telling you that it is time to start worrying, not even pain. It is this lump that then grows up to become malignant and begins to hurt. It is recommended that you visit your doctor as soon as you observe a slight lump at the base or either side of your neck.
Read more articles on Thyroid.