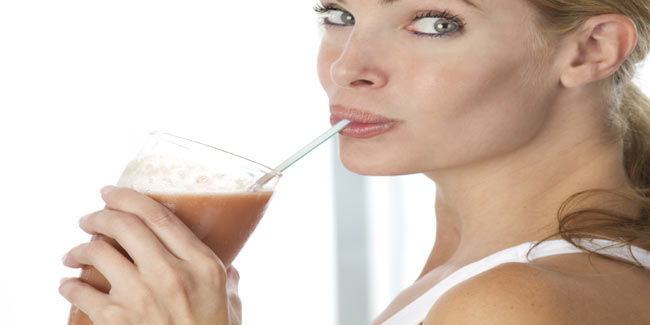 Protein shakes are big and rich and very healthy. Women who work out should be drinking protein shakes regularly, and women who don't should also be drinking them according to their bodily needs.
There is a need for people who are into fitness to be sipping on their protein shakes. Protein shakes are supposed to be good for you and is a good supplement for your health.
The protein powders people drink are most often made up of whey protein and are widely used and also recommended by fitness experts. These protein powders are made from cow milk and also contain compositions of protein which includes the recovery of intense exercise, weight loss and also better performance as an athlete. You can however also make your own shakes that would be full of protein at home. But how would such shakes help women in particular? Lets us find out.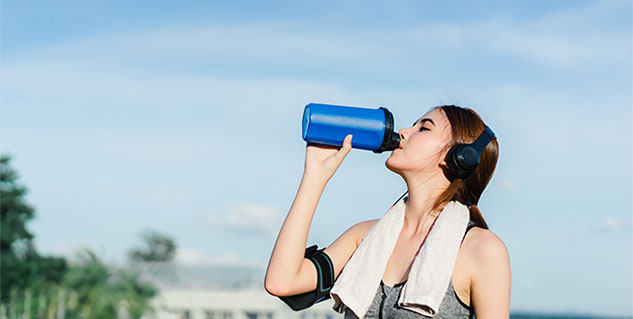 Image Source: Shutterstock
Nutritional benefits
The protein that you get from the shakes is classified as essential nutrient for your body. You cannot really all the protein that your body requires in your daily diet and therefore it is very necessary that in order to give your body enough protein you ought to drink drinks that are high in protein. Protein is good because it helps to build and repair skin, blood, bones, muscles and cartilage.
Muscle growth
For women who are athletes or are into body building protein is always needed for muscle growth, but that is not the end of story. Women, in general, should be having some muscle gain and protein is required for that. Even if you are a woman who is not into body building, you need some amount of protein for your body so that muscles can grow. Drink an occasional shake and you will up your nutrition level.
Fat loss
Now protein shakes are heavy for you, they can fill you up and they are healthy at the same time. Therefore you could just have a shake when you are running out of time, let us say for breakfast may be, and you are good to go! High-quality proteins have been found to be a better option than carbohydrates or fats and they may also be able to improve your body's metabolism. Also in a study that was released in the journal Nutrition and Metabolism in the year 2008 said that those men and women who are obese lose more fat when they drank two protein shake meal replacements per day and also followed a low-calorie diet at the same time.
Ageing gracefully
Every woman fears the outcome of ageing and what effect it would have on her appearance. With age women's skin begins to sag and at the same time muscle is lost while the level of fat increases. Protein powder supplements can actually slow down the degeneration of muscle and also keeps it strong. Taking protein powder would then be of great help as your there will not be any chances of muscle loss and also your bones would be strong.

Protein shakes are certainly a healthy addition to every woman's health, but you must not over do it. Therefore, if you diet already contains enough protein then you should not be guzzling down any more shakes. Shakes are also high in sugar and artificial ingredients. You should consult with your doctor before starting to drink protein shakes.