Washing backs with water was an Indian thing, it was our thing. Yes, Indians were once criticised for washing their "arses" with water and not paper.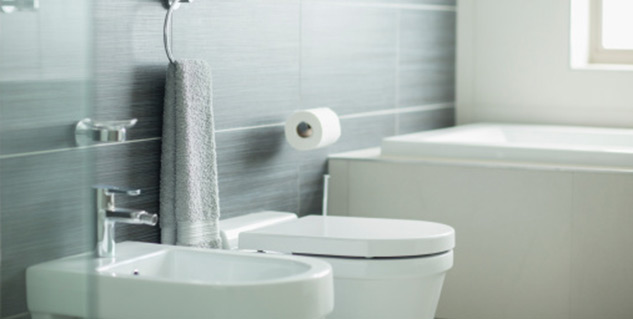 "I have heard that Indians don't use toilet paper after they poop; they just wash it directly with their hands. Why do they do that? Isn't that disgusting?"

We are not taking names here but that's racist.
It is not just India...
Pakistan, Bangladesh, Nepal, Sri Lanka and Bhutan are the countries that prefer water when it comes to a better option of cleaning back.
[Read: Using public toilets can give you these infections]



Even the rest of Asia...
Countries like Thailand, Indonesia, Malaysia and the Philippines also wash their bottoms and hardly for wiping method. So, it is not just India, FYI!

So, the question was "why people wash their back with water and not a paper."

There is not one but many reasons why washing your 'bum' is better than wiping it clean with a toilet paper.
[Read: Why western shitpots are the devil's home]
Save trees, wash it off!
No brainer it is. How many trees are being sacrificed, so you that you can wipe your buttock clean? Exactly, toilet papers were always a 'dump' idea. Going for water instead of going for paper is just being environment friendly; we need to save our planet.
It is expensive
Water is easily available while paper on the other hand becomes expensive, especially for the people living in places that are still in development mode find it rather difficult to afford toilet paper.
Water minimises the risk of infection
Wiping your backs continuously with toilet paper after a time will leave your butthole dry and itchy. Yes, water is much safer choice.
Water is way more convenient
Now, washing your back with water is convenient. Most toilet seats come with bidets or you can easily install them in your toilet seat. Bidets make life easier with no need to use hands at all. God bless China for inventing such a great thing. Just a forceful stream of water and that's it. Your butthole is cleaned better than it can be cleaned with a paper.

Globalisation has hit us hard, so hard that it has started affecting our personal lives but in a good way. Washing backs with water was an "Indian Thing" but now maybe even west too has realised that a stream of water from bidet is convenient option than using a thin piece paper.

So, no more tepee, please!
Images: Getty
For more, go to Healthy Living.