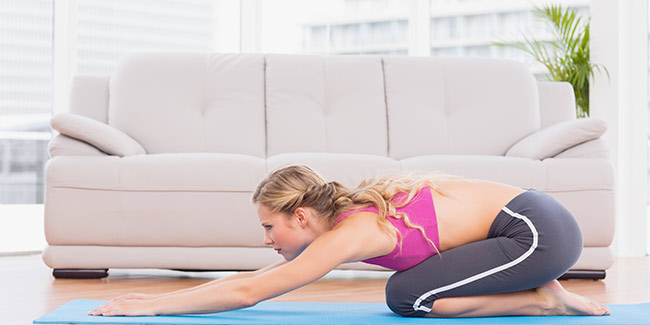 Gaining weight can be a very difficult task. Squats, roll downs and free-weight exercises can help you gain weight at home.
Gaining weight can be a very difficult task. You need to balance nutrition and exercise to gain weight. Sometimes, nothing seems to work even after you have put diligent efforts! In such a case, a few at-home exercises to gain weight can be helpful.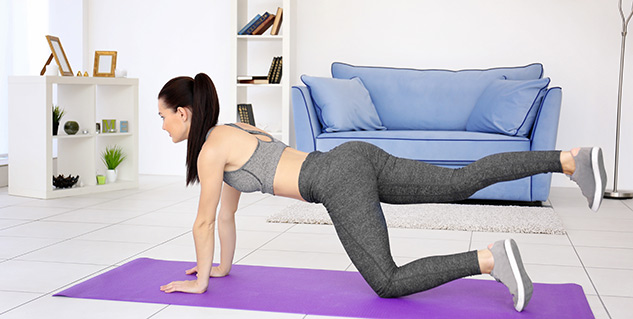 Squats
Perform squats regularly. Make sure you complete at least 20 sets of squats twice a day. After every squat, breathe in and out at a rhythmic pace. The purpose is to stretch every muscle in your stomach and the legs while you build your energy simultaneously.
Roll Downs
The next best exercise technique is to practice roll downs. Stand straight with your feet parallel to each other. Make sure your back is straight and your hips are pulled in tight. Now with the weight of your head roll down without bending your knees and try touching your toes. Bend your knees and relax your hands and then stretch your hips upwards keeping your hands on the ground. Slowly come up. Remember that your head should be the last thing to come up. Make a high arch with your back with your chest protruding forward. You must feel the stretch in your abdomen. Relax. This should be repeated ten times. This exercise is the best warm up technique that stretches your muscles as well as helps you gain weight at home.
Weight Exercises
Free-weight exercises can help you a great deal. It can help add body weight to chest, shoulders, arms, abdominals and legs. The sets should have fixed repetitions, techniques and patterns apart from including proper rest sessions.
Cardio
Most people will tell you that cardio is not what you need. Cardio is essential. This will keep the heart healthy and burn all the saturated fats being consumed while it utilises all the healthier fats to build muscles.
Weight gain exercises at home can be indeed effective if followed diligently. One must remember that this process happens slowly and consistently. Remember, to pace the exercises out. Give your body a few days' rest after every concentrated workout session.
Image: Shutterstock